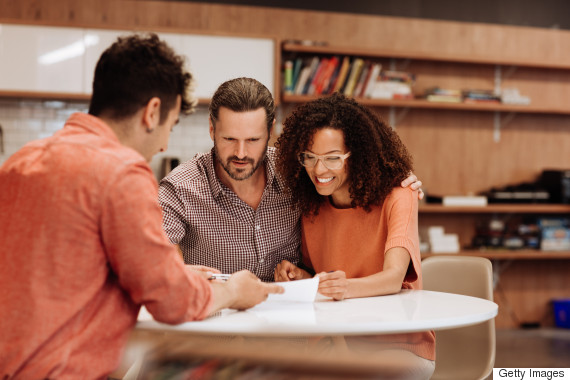 Spring has finally arrived in most parts of Canada and that means that the real estate market is in a full-on frenzy! In recent months we've seen unprecedented levels of activity in the real estate markets in Canada, which means even more opportunities for etiquette blunders by both buyers and sellers.
(Photo: Getty Images)
In hope of saving you some embarrassment, no matter what side of the deal you're on, here are my top real estate etiquette faux pas for savvy buyers and sellers to avoid.
Faux pas for buyers:
1. Taking photos inside a property without asking
Just because a home is for sale doesn't mean that you have the right to post photos of it all over social media. Sellers will typically arrange to have professional photos taken of the home that show off the best aspects of the property to the market. It's invasive and just generally offside to take photos of a seller's personal space without permission. It should go without saying that then posting that photo to social media is totally inexcusable.
2. Making yourself TOO comfortable in a home
Whether it's not taking your shoes off, lying on beds or using the bathroom, making yourself too comfortable in a house that's for sale is inappropriate. Cailey Heaps Estrin, managing partner and sales representative at the Heaps Estrin Real Estate Team suggests that "when viewing properties, the buyers should do their best to show up on time, not take photos or post pictures/comments to social media, etc. If they are viewing homes with their children, please make the effort to ensure the kids are not jumping on furniture, etc."
3. Showing up late for showings (or, worse, cancelling last minute)
Life happens but in order to set up a showing, a lot of people are involved. …read more
Source:: The Huffington Post – Canada Business
(Visited 1 times, 1 visits today)