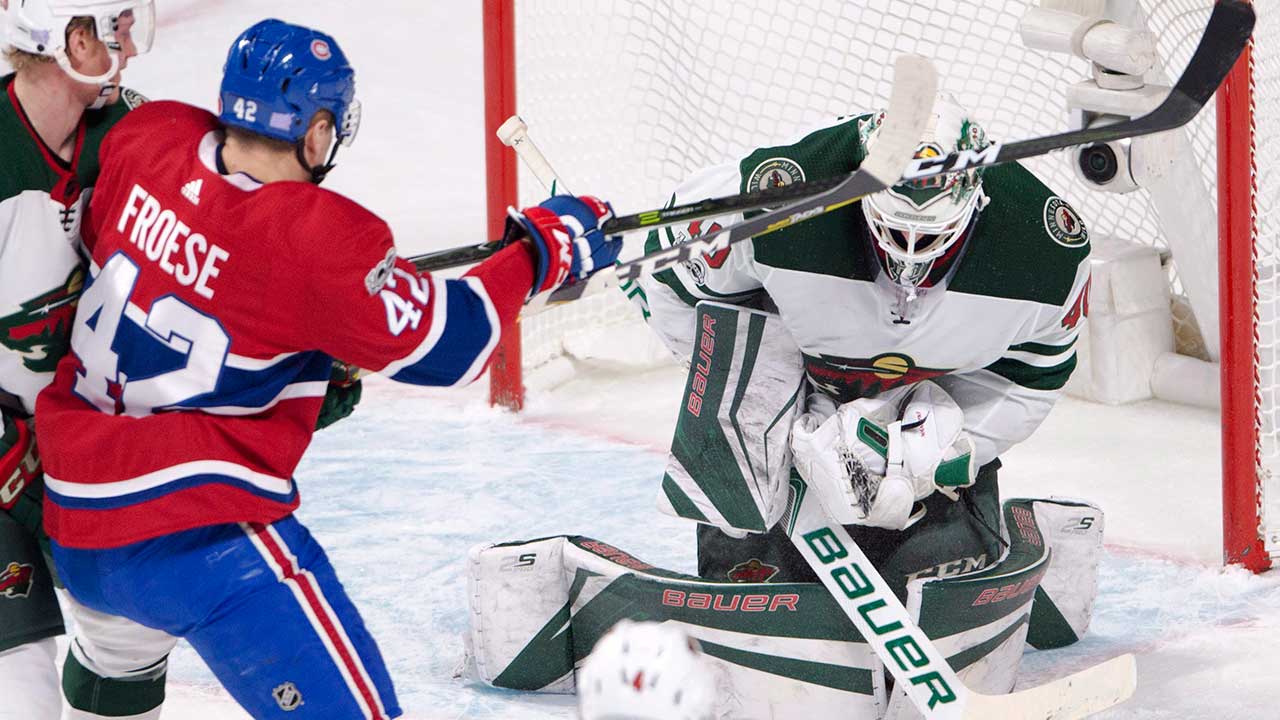 MONTREAL — Jason Zucker scored three goals and Devan Dubnyk made 41 saves for the shutout as the Minnesota Wild downed the Canadiens 3-0 to end a three-game losing run on Thursday night.
It was a second multi-goal game in as many nights for Zucker, who had both Wild tallies in a 4-2 loss in Toronto on Wednesday night.
Montreal goaltender Charlie Lindgren, who had won two starts in a row and was unbeaten in five career NHL games, made 32 saves. Dubnyk, now 7-1-1 in his career against Montreal, posted his first shutout of the season and 25th of his career.
The Canadiens had two goals called back after video review.
Tyler Ennis hit a post behind Lindgren on a breakaway and, when the puck went down the other end, Karl Alzner tipped an Alex Galchenyuk pass out of the air and into the Minnesota net 6:21 into the game. But it was waived off by the officials and called no goal after video review even though Alzner's stick appeared to be quite clearly below the height of the crossbar.
Officials ruled goaltender interference when Charles Hudon scored from the crease at 15:00 of the third frame.
The deadlock was broken 2:46 into the third period with the Wild down a man when Zucker scooped up a loose puck in the neutral zone and went in alone to score on a to deke to the backhand.
At 11:23 of the third, Zucker was posted in front of the net to deflect Nino Niederreiter's shot past Lindgren.
It was the Wild's second win in their last …read more
Source:: Sportsnet.ca
(Visited 1 times, 1 visits today)