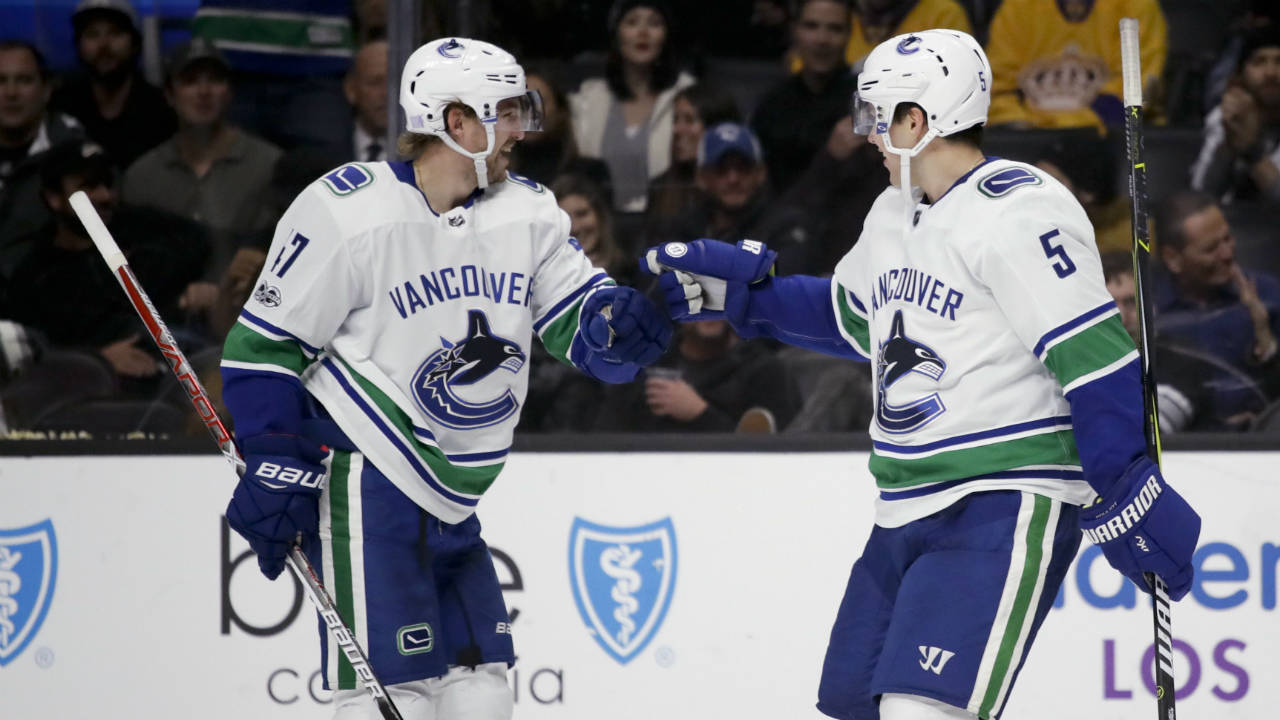 Sven Baertschi scored as the Vancouver Canucks completed a two-goal comeback against the Los Angeles Kings on Tuesday.
Bo Horvat and Henrik Sedin also scored for the Canucks, which improved to 9-7-2 this season.
The Kings opened the scoring 23 seconds into the game off a goal from Tanner Pearson, and put a second puck behind Anders Nilsson at 3:14 of the first period.
But Vancouver rallied to tie the game in the second, getting two pucks past Jonathan Quick, before Baertschi notched the winner 4:07 into the third.
Source:: Sportsnet.ca
(Visited 1 times, 1 visits today)