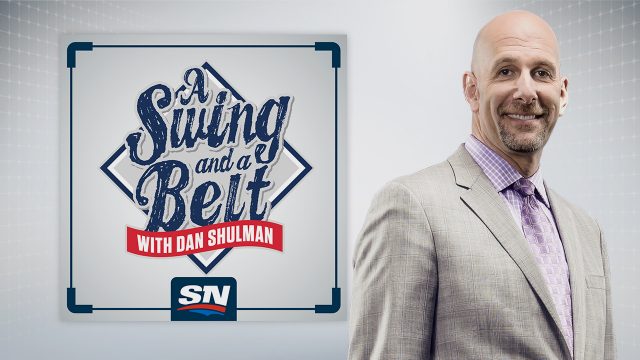 BALTIMORE – The bigger-picture questions are there, looming ominously in the background for the Baltimore Orioles, who even more so than the Toronto Blue Jays are faced with the likelihood of imminent transformational change on their roster.
Manny Macahado's pending free agency is, quite obviously, the biggest and most important matter before them. But fellow cornerstones Adam Jones, Brad Brach and the currently injured Zach Britton can also hit the open market at season's end. While Jonathan Schoop, Trey Mancini, Chris Davis, Kevin Gausman and Dylan Bundy still offer a solid base to build from, a realistic assessment of whether the Orioles should keep going or step back looms.
"I'm sure that's coming at some point," says Orioles general manager Dan Duquette. "You're either trying to win now, or you're trying to improve your club to win later. The idea is the same. Recently clubs have torn it down to build it back up and they did a good job building it back up in Chicago and Houston. But that's painful. You have to go through a period of time there where your team isn't as good as you hoped, but you have hope for the future and you can deliver, which they did in Chicago and Houston.
"We still think we can be competitive this year."
A Swing and a Belt with Dan Shulman
In this MLB and Toronto Blue Jays podcast, Dan Shulman takes a look at the human side of baseball. Because everyone in the game has a story.
Home
| Subscribe
| Shulman on Twitter
Should an inauspicious 5-8 opening to the 2018 season extend well into next month, debate over whether the Orioles should begin shedding assets to further restock an improving farm system are sure to intensify.
Already, over the winter, Machado was shopped around in …read more
Source:: Sportsnet.ca
(Visited 1 times, 1 visits today)