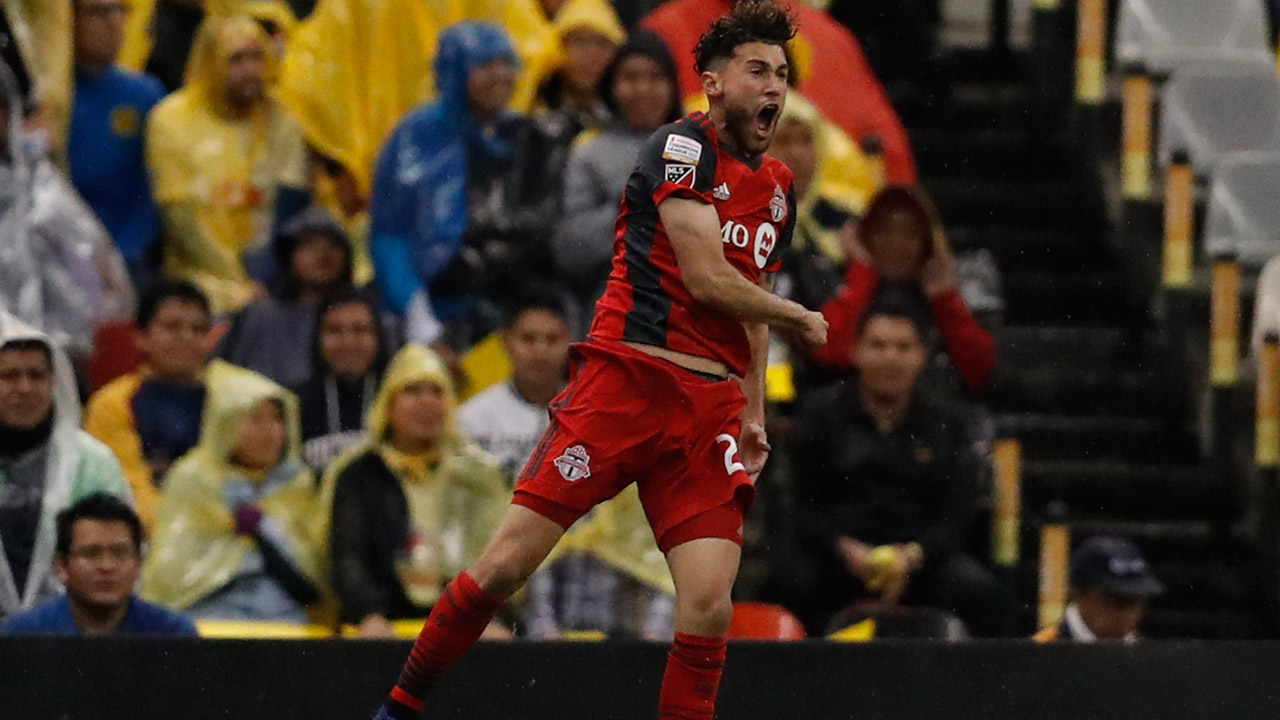 Toronto FC is a mere 180 minutes away from making history in the CONCACAF Champions League.
The reigning MLS Cup champs have made it to the finals of the competition after dispatching fellow MLS side Colorado Rapids, and Mexican teams Tigres and Club America. Now they have to get past another Mexican outfit, Club Deportivo Guadalajara (otherwise known as Chivas).
Here's what you need to know about the CONCACAF Champions League, and TFC's run to the final as it attempts to become the first MLS club to be crowned the kings of the continent.
What is the CONCACAF Champions League?
You've heard of the UEFA Champions League, right? Well, this is the exact same premise, only the CONCACAF Champions League brings together the best teams from across North and Central America, and the Caribbean.
When is the final?
TFC will host the opener of the two-legged, aggregate final on April 17 at BMO Field. The return match is slated for April 25 at Guadalajara's Estadio Akron.
Who is Club Deportivo Guadalajara?
Formed in 1906, Club Deportivo Guadalajara is one of the biggest and most successful teams in Mexico, and is regarded as one best sides in the entire CONCACAF region.
Commonly referred to as Las Chivas (The Goats) or Chivas Guadalajara, the team is famous for exclusively fielding only Mexicans – there are no international players on its roster. This complete reliance on homegrown players is one of the many reasons why Chivas is Mexico's most popular club.
Chivas have won the Mexican league title a record 12 times (tied with Club America, their greatest rival). Chivas won the CONCACAF Champions' Cup, the tournament that preceded the Champions League, in 1962. This is their first time in the Champions League final.
Chivas currently sits 13th (out of 18 teams) in the Liga MX standings, and is coming …read more
Source:: Sportsnet.ca
(Visited 1 times, 1 visits today)