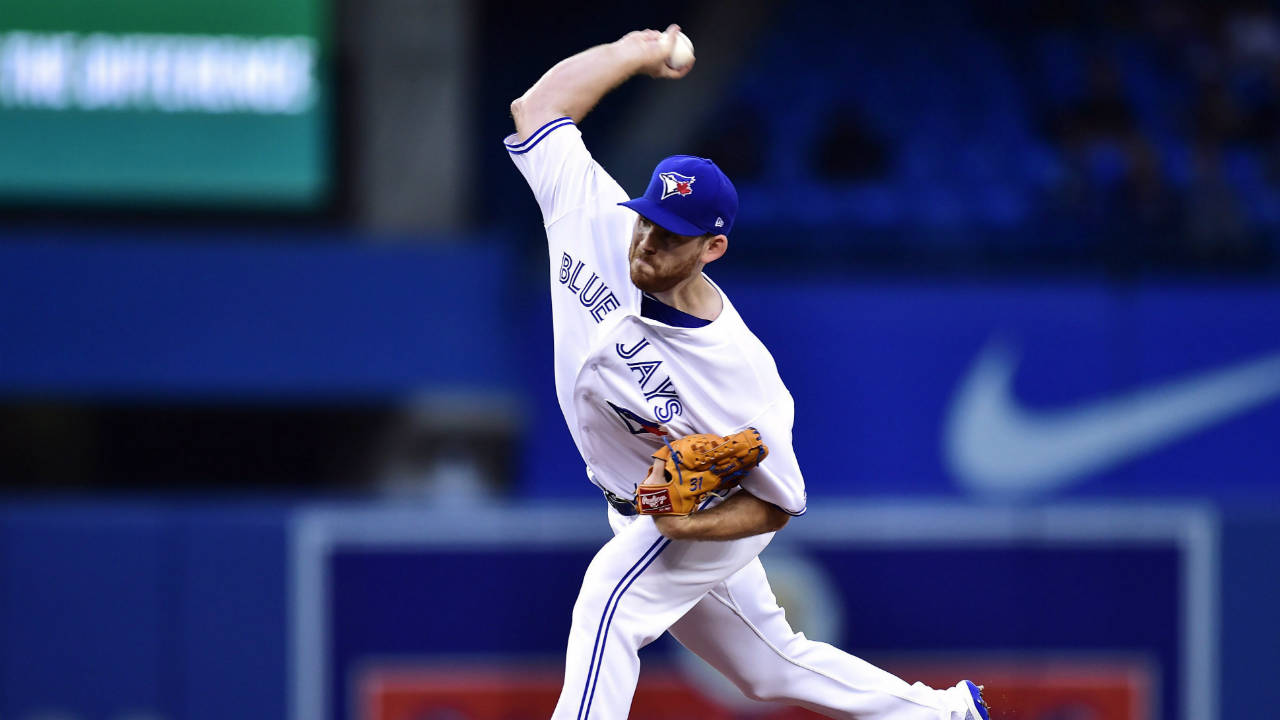 The Toronto Blue Jays will start pitcher Joe Biagini for the second game of Tuesday's doubleheader against the Kansas City Royals.
Left-hander Jaime Garcia gets the nod in Game 1 while opening day starter J.A. Happ takes the mound for Wednesday's series finale.
Updated #BlueJays starters against #Royals for DH:
Tuesday (Game 1) – LHP Jaime Garcia
Tuesday (Game 2) – RHP Joe Biagini
Wednesday – LHP J.A. Happ
— Hazel Mae (@thehazelmae) April 17, 2018
Teams are allowed to carry a 26th player for doubleheaders, meaning the Blue Jays do not need to option anyone to the minors to make room for Biagini on the 25-man roster.
Biagini has started one game for the triple-A Buffalo Bisons in 2018, surrendering one run on two hits in five innings. The right-hander started 18 games for the Blue Jays last season, going 2-12 in those appearances while pitching to a 5.73 ERA.
Toronto elected to keep Biagini stretched out as a starter in the minors instead of carrying him on the major-league roster as a reliever.
Monday's game between the Blue Jays and Royals was postponed after an ice storm caused damage to the Rogers Centre roof.
Source:: Sportsnet.ca
(Visited 1 times, 1 visits today)