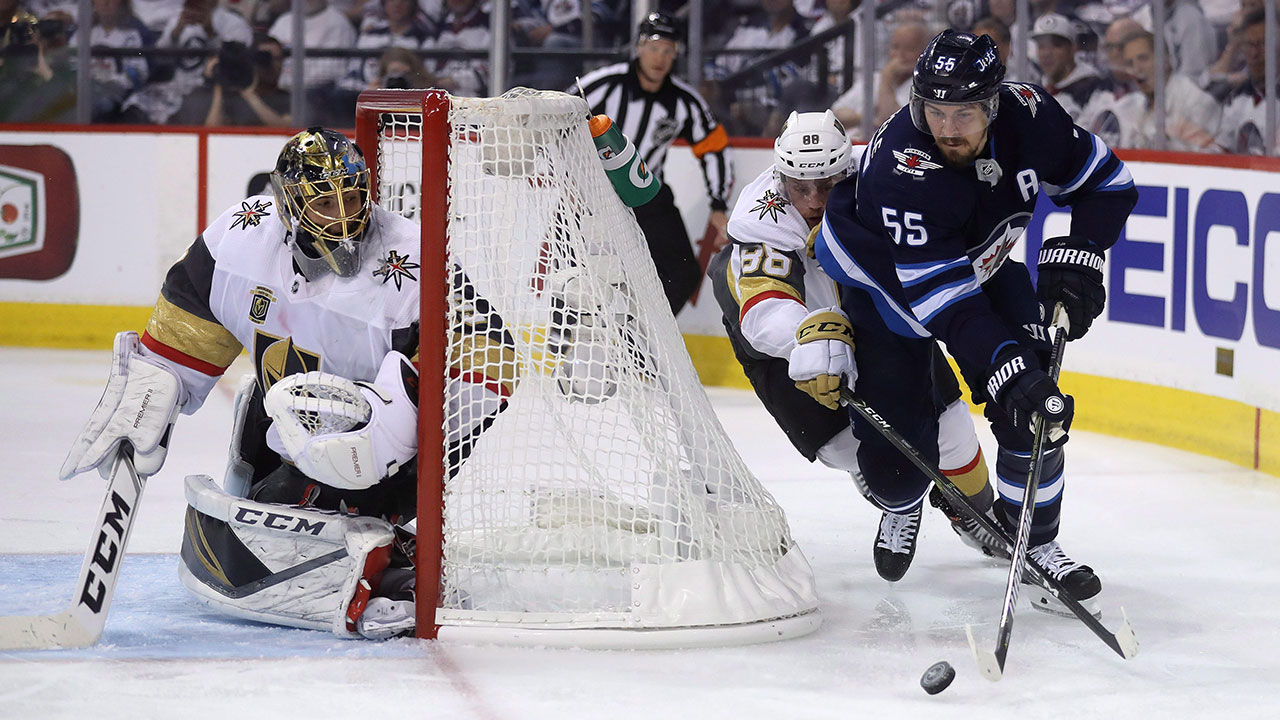 We don't know just yet which two teams will play for the Stanley Cup, but one thing we do know is the race for the Conn Smythe Trophy is getting more and more interesting by the day.
Here's our latest look at the frontrunners for the NHL's playoff MVP.
Marc-Andre Fleury
The Vegas Golden Knights' netminder has been the favourite basically since the moment the puck dropped in Vegas's first playoff game. Through 13 appearances, Fleury is 10-3 with a .945 save percentage, 1.70 goals-against average and four shutouts. There have only been two games this post-season in which he's faced fewer than 30 shots and he's averaging 31.7 saves per game. He was the lone reason his team held on to beat the Jets in Game 3 of the Western Conference Final on Wednesday, stopping 15 shots in the final frame, many of the 10-bell variety.
Straight outta a movie pic.twitter.com/SPd8BWF2Yw
— Vegas Golden Knights (@GoldenKnights) May 17, 2018
Mark Scheifele
It's only the conference finals but Scheifele has already set an NHL record for most road goals in a single post-season with 11. He has 14 goals in total—five short of tying the all-time playoff record shared by Jari Kurri and Reggie Leach—to go with a ridiculous 35.9 shooting percentage. More than that, he's been a catalyst for his teammates to step up their respective games.
"He's been unbelievable," Jets defenceman Tyler Myers said. "He's so consistent and he's playing great. We just want to come back as a group and rally behind him."
Alex Ovechkin
Second to Scheifele in goals with 10 through 15 contests, Ovie appears to be on a mission this year as he leads all players in shots on goal with 66 and his 47 …read more
Source:: Sportsnet.ca
(Visited 1 times, 1 visits today)