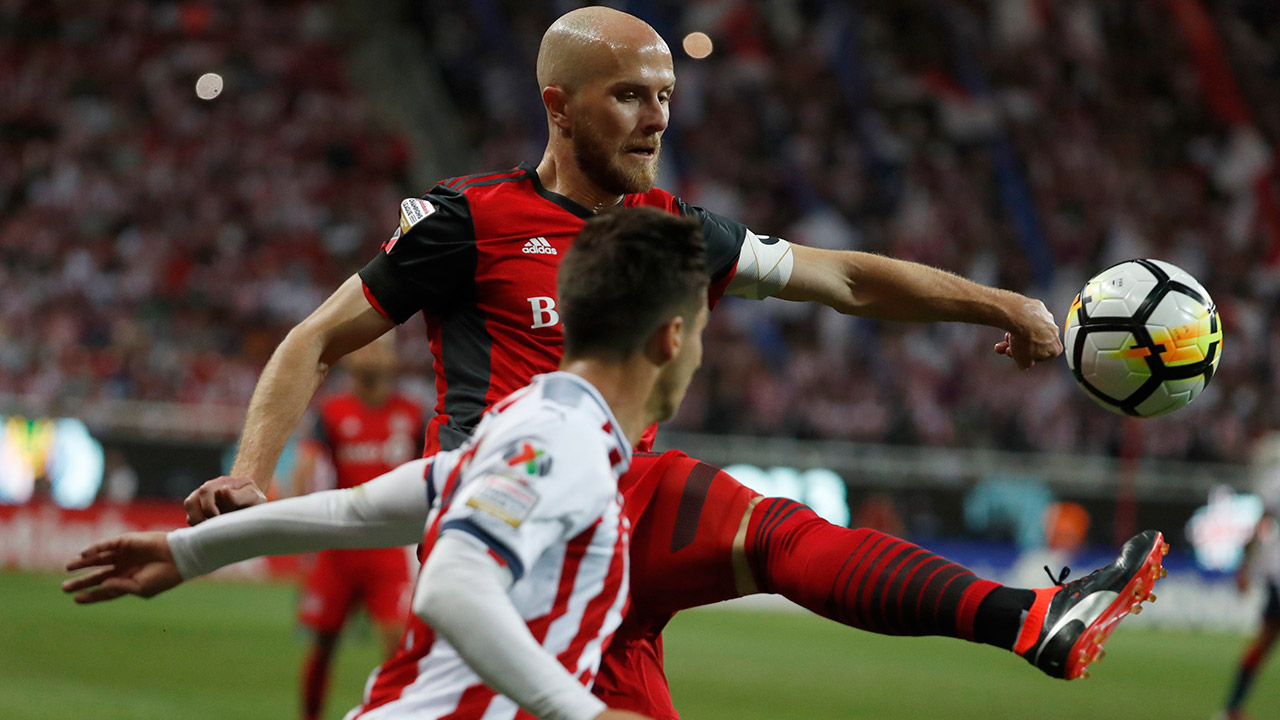 TORONTO – A rash of injuries to starters and depth players isn't the only thing that's been killing Toronto FC this season.
Slow starts to games have also taken a heavy toll on TFC, who boast a meagre 2-6-1 record and currently sit second-last in the overall MLS standings.
Last Saturday's 3-2 loss away to the New England Revolution saw the Reds cough up goals in the fourth and seventh minutes to put themselves in a deep hole out of which they couldn't climb. This continued a disturbing trend for Toronto, as it has conceded six times in the opening 15 minutes across five matches in MLS and CONCACAF Champions League play in 2018.
Clearly, starting games stronger is something the reigning MLS Cup champs have to work on, but that doesn't necessarily mean outscoring the opposition, although that would be ideal. Mostly, coach Greg Vanney wants to see his players make sound decisions on the pitch, and be stingier in defending its penalty area.
"For me, it's not a matter of always winning the first 15 minutes. It's about setting up the game for it to look like how we want it to look," Vanney explained ahead of Friday night's contest against Orlando City at BMO Field.
"There are certain things that we feel we're good at as a team, and there's ways we want the game to look over the long haul to give ourselves the best chance to be successful. None of those have us giving away goals in the first 15 minutes as a positive thing."
He later added: "When you [concede] early, the opposition loses its incentive to step out and try to attack a little bit more."
Another thing Vanney would like to see from his players is for them to be more solid and composed …read more
Source:: Sportsnet.ca
(Visited 1 times, 1 visits today)