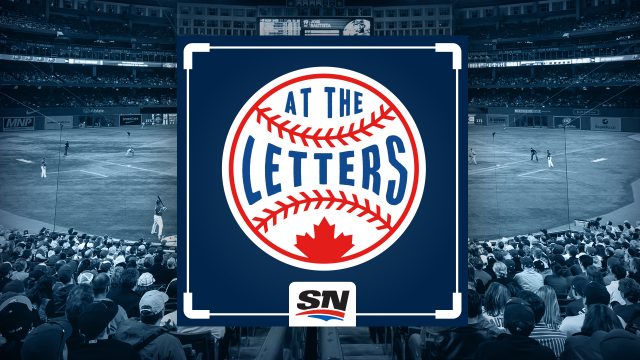 When a batter hits below .200, seamheads refer to that dubious feat as hitting below the Mendoza line, a reference to Mario Mendoza, a banjo-hitting infielder from the '70s and early '80s who still managed to hit .215 in his lacklustre career.
In 2018, Russell Martin is making Mario Mendoza look like Ty Cobb.
Only two American League players with 100 or more plate appearances have undercut Martin's ghastly .167 batting average this season; one of those is Kendrys Morales, whose league-worst .154 mark makes you wonder if the term designated hitter is some cruel joke.
At the Letters
Ben Nicholson-Smith and Arden Zwelling take fans inside the Blue Jays and around MLB with news, analysis and interviews.
Home
| Subscribe
| Ben on Twitter
| Arden on Twitter
Martin's best offensive skill has always been his ability to work deep counts and draw walks, not hit for a high average — he's a lifetime .251 hitter and has hit above .250 just once in the past nine seasons. Still, when Martin's hitting safely this season less frequently than Madison Bumgarner has in his career (and far less frequently than Mendoza did in his) you know something's not right.
So what's causing Martin's struggles so far this season? A combination of bad luck, and some worrisome signs of possibly eroding skills.
Batting average on balls in play (BABIP) tracks exactly what you think it does — the frequency with which a ball hit in play that's not a home run falls safely for a hit. The league average this season for BABIP sits at .295. Martin's career mark is .284. This year, he's at .175, the second-lowest figure among all AL hitters, ahead of only Morales. (Aledmys Diaz …read more
Source:: Sportsnet.ca
(Visited 1 times, 1 visits today)