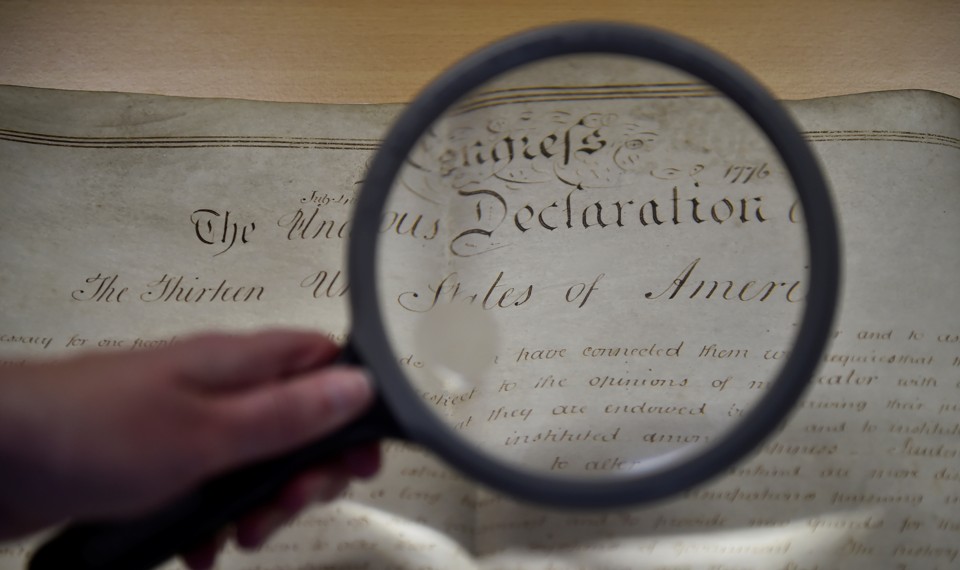 In a more equal world, Danielle Allen would be a lousy public speaker to offset her almost comically impressive resume. As an undergraduate at Princeton, she won a Marshal Scholarship to Cambridge. Then she completed a PhD in classics and accepted a job at the University of Chicago. In her first four years there, while turning her dissertation on democratic Athens into a book and winning tenure, she also earned a second PhD, "this time at Harvard, this time in government, this time with a dissertation focused on the contemporary United States, on potential civic implications of Brown v. Board of Education."
I'm quoting the person who introduced her as a speaker at the Pomona College commencement ceremony last month. He went on to say that she was soon given a joint appointment at the University of Chicago, earned a promotion to full professor, and was appointed dean of the Division of Humanities when she was just 33 years old. She went on to win a McArthur Fellowship and now leads an ethics center at Harvard, where she has earned the highest faculty honors.
Had she flubbed her speech we could all feel better about ourselves.
But talent being unequal, her remarks were among the best I've encountered at this year's graduations. Allen insisted that young Americans ought to hold democracy and their civic duties within it in higher regard. And she did so with a challenging, deeply accessible analysis of the Declaration of Independence that was, I think, equally likely to engage and discomfit ambitious careerists, woke progressives, and Claremont-Institute-style conservatives.
Her speech is relatively short, best watched, and begins at 1:08:22.
After a cursory introduction, she said:
I know you've come here for many reasons. I believe that many of you, despite what you may say about the life of the mind, have come …read more
Source:: The Atlantic – Best of
(Visited 1 times, 1 visits today)