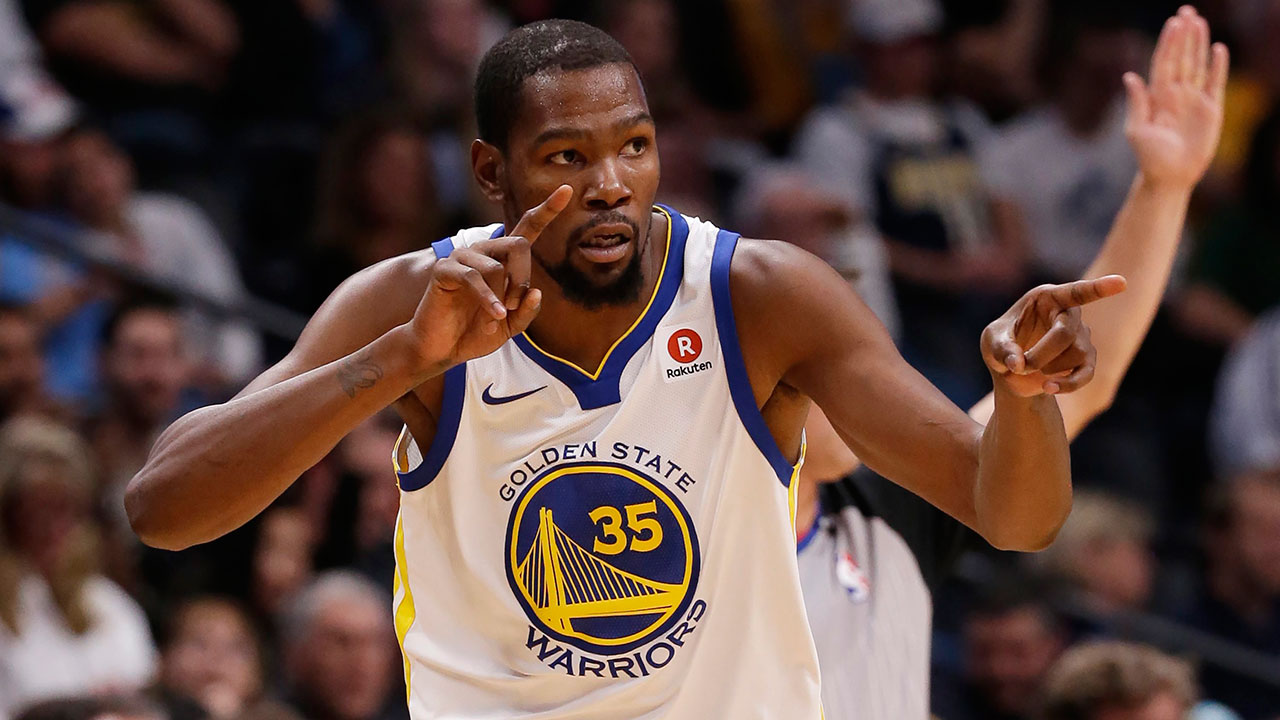 An odd thing happened at the Golden State Warriors' championship parade Tuesday.
We're not talking about Nick Young's eternal shirtless-ness, nor Draymond Green and the team's expert trolling of LeBron James.
No, instead this had to do with back-to-back Finals MVP Kevin Durant and the strange shots that were levied at him at the parade that he helped make happen.
On Monday, Warriors GM Bob Myers said he's willing to give Durant "whatever he wants" in upcoming contract re-negotiations, with Durant expected to opt out of his current deal and become a free agent.
"Sometimes you don't negotiate. I'd love to have him for 10 years. Kevin Durant, look what he did for us last year, he did us a great service," Myers told the Associated Press. "He's earned the right to sign whatever deal he wants. I just want him to sign a deal."
However, on Tuesday, during the parade, Myers' tune seemed to change.
Interviewed on stage by broadcaster Bob Fitzgerald, when asked about his comments about giving Durant "whatever he wants," Myers backtracked and called it a joke leading to a rather awkward exchange with even head coach Steve Kerr chiming in to take a little shot at Durant.
The first notable quote of the parade: Bob Myers with an unexpected zing at at Kevin Durant pic.twitter.com/asE6MpsgN5
— Anthony Slater (@anthonyVslater) June 12, 2018
"[The Durant comments were] just for the media, he can't have anything he wants," Myers said.
"Mid-level," Kerr added.
"Last year you told Steph [Curry] he could have whatever contract he wants, too," Fitzgerald then followed up.
"That was different. [Curry's] been here from the way-before days. He's earned it," Myers said.
"And there ended the Warriors' cohesion right there," Fitzgerald finished.
The entire …read more
Source:: Sportsnet.ca
(Visited 1 times, 1 visits today)