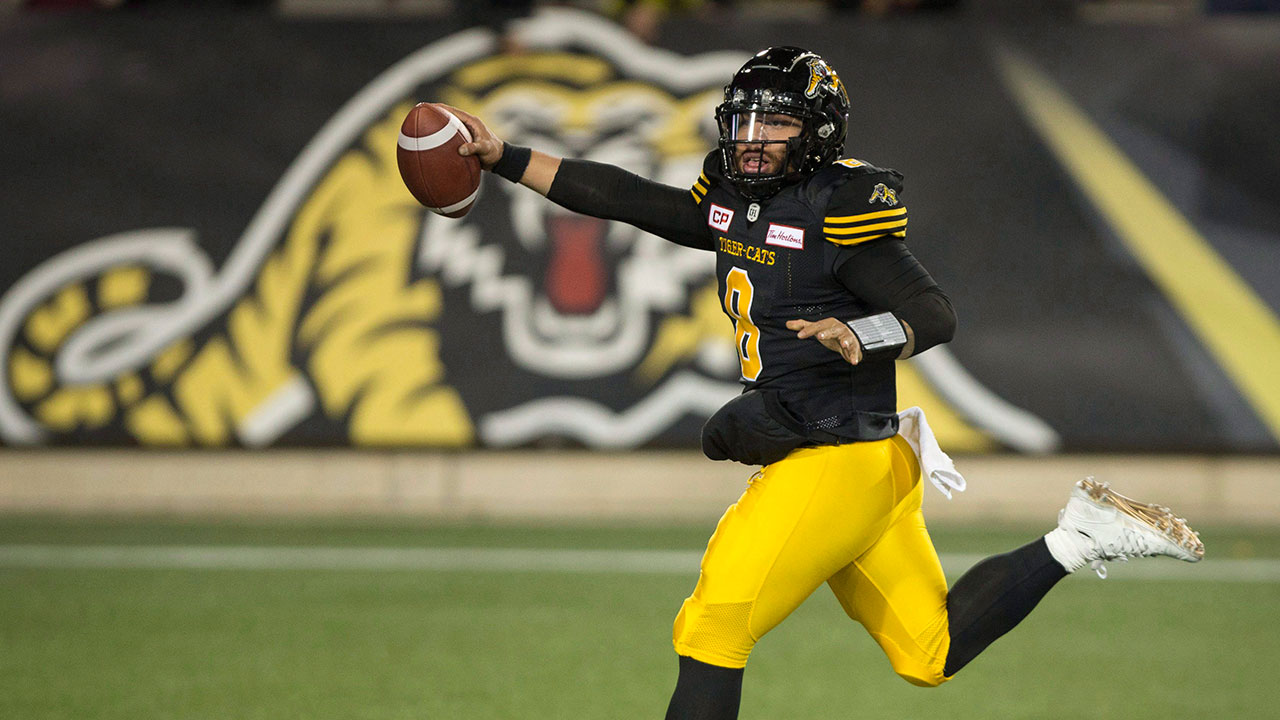 The Hamilton Tiger-Cats finished last year strong winning six of their last 10 games after Junes Jones replaced Kent Austin as head coach.
The team's 0-8 start to 2017 meant Zach Collaros lost his starting QB job with Austin moving upstairs to concentrate on his front office duties. Now Austin is just a consultant and Collaros is in the opposing conference. Otherwise, most of the 2017 team is back in 2018. Quarterback Jeremiah Masoli is back but his backup, Johnny Manziel, is the highest-profile person in the league.
For the first time in his six-year career, Masoli comes into the season as the starting quarterback, but Manziel mania has taken over the league and, thus far, Manziel has looked comfortable playing the CFL game. As Manziel continues to say all the right things off the field and make the right throws on the field, it will be interesting to see how long the Tiger-Cats resist the temptation to feature him.
Head coach Jones has had a full off-season and training camp to implement his system and culture and hire his preferred staff, like new defensive coordinator and former NFL head coach Jerry Glanville.
General Manager: Eric Tillman
Head coach: June Jones
2017 Result: 6-12, Missed playoffs
Starting QB: Jeremiah Masoli
Key Departures: Zach Collaros, Ryan Bomben, Emanuel Davis, Andy Fantuz, Dominique Ellis, Geoff, Mitch Barnett, Evan Gill and Abdul Kanneh
Key Additions: Johnny Manziel, Lirim Hajrullahu, Julian Howsare, Justin Vaughn and Connor McGough
Expected team strengths:
No matter who is at QB, Hamilton will air the ball out. Jones and QB coach Dan Morrison have had offensive success wherever they have been, and their brief stint in the CFL has been no different. The Ti-Cats had three players with over 1,000 yards receiving last season. Brandon Banks, Luke Tasker and Jalen Saunders are all …read more
Source:: Sportsnet.ca
(Visited 1 times, 1 visits today)