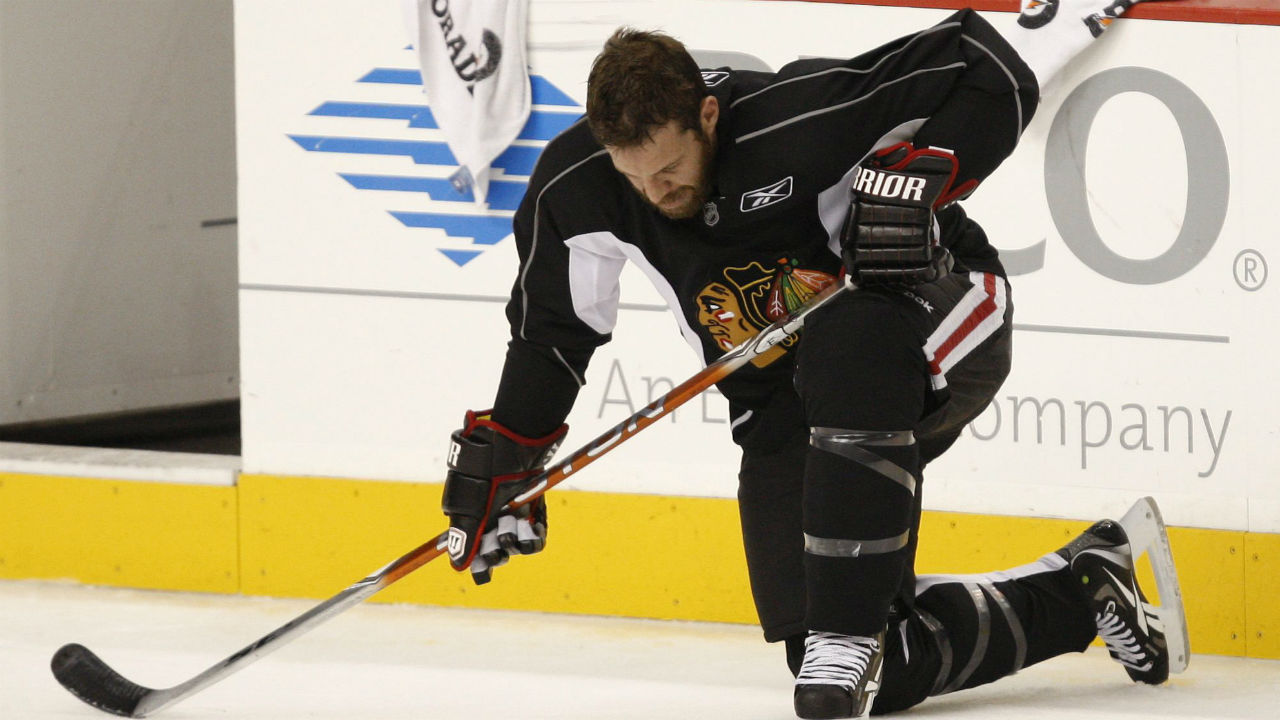 Was it worth it?
That's one of the many questions Nick Boynton asks in his emotional article published in The Players' Tribune on Wednesday. And it becomes quickly clear that it wasn't.
"It's tough to think about sometimes, to be honest, because I love the game of hockey. Literally all I wanted to do in life — from the time I was super little and just trying to keep my balance out on the frozen pond in the backyard — was play in the NHL," Boynton wrote, calling his life after hockey "a living hell."
"When I sit back and really think about it honestly, I usually come to the conclusion that hockey hasn't been a good thing for me overall. And the money? Well, that can only get you so far, you know what I mean? And it certainly can't fix your brain," he continued.
I can't think of a more passionate competitor. A great person who has gone through a lot. Hoping for bright days ahead for him and his family. https://t.co/4bic8PXGCm
— Hal Gill (@Skillsy75) June 13, 2018
The article has been making the rounds online since its release, and for good reason. Boynton's raw, honest words shed light on the darkness he experienced throughout his 11-year career — of countless concussions, self-medicating, and cries for help that only resulted in his being traded out of town — and the difficulties he has endured in the years following his retirement in 2011.
"I honestly wish I would've retired when I was 26 or 27, even before I won a Stanley Cup. And I wish I could go back to that time and have a redo," wrote Boynton, who won the Cup with the Chicago Blackhawks in 2010. "They can scratch my name off …read more
Source:: Sportsnet.ca
(Visited 1 times, 1 visits today)