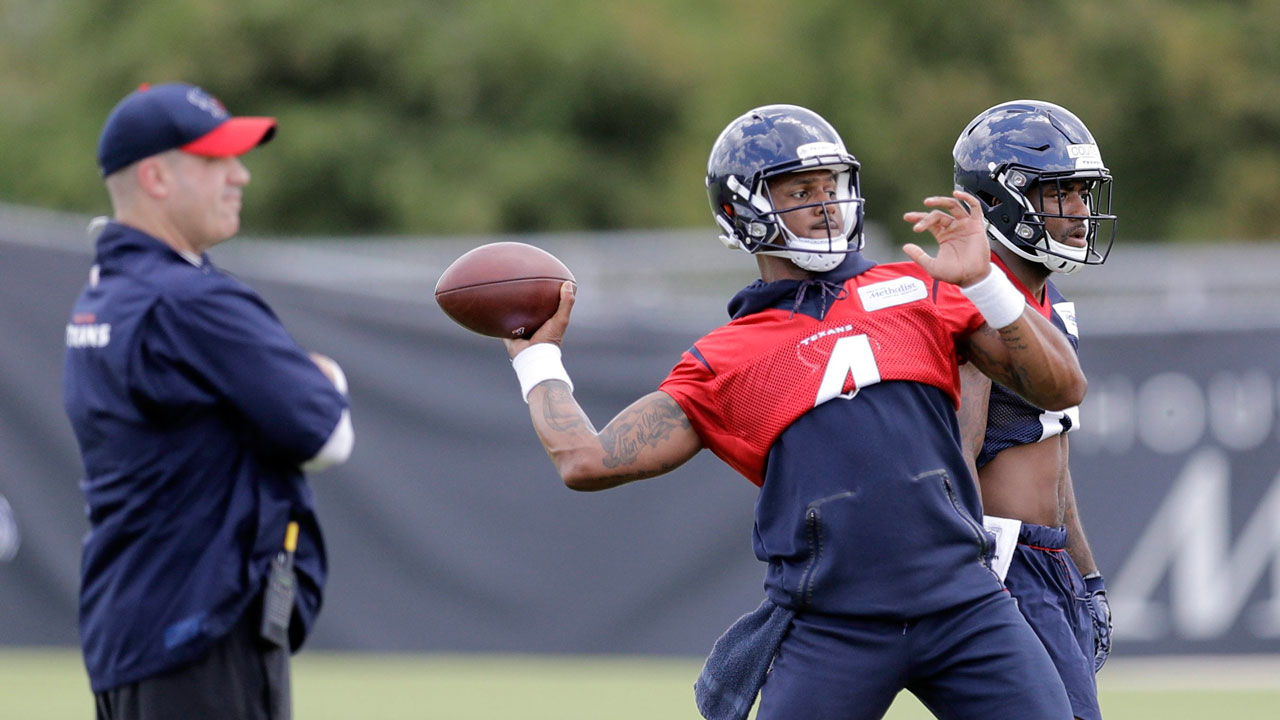 HOUSTON — During the Houston Texans' nine-week off-season program, Deshaun Watson had a set of goals in mind.
The second-year quarterback out of Clemson, who is recovering from tearing his right ACL during practice last season, said he met and surpassed them by the end of the team's final veteran minicamp on Wednesday.
"Never satisfied, I always feel like I can do better," Watson said. "We'll get better. Those nine weeks I've gained a lot on and off the field. Mentally, physically, emotionally, spiritually and I've been able to take my game and me as a person to another level."
Going through this rehab process is not new to Watson.
In his freshman season at Clemson, Watson tore the ACL in his left knee during practice as well. Having been through it before and knowing the work he put in, Watson wasn't surprised about his progress.
"I kind of knew where I was going to be," Watson said. "I put the time, effort and work in every morning. Just been grinding, so I'm not surprised at all. I'm right where I need to be and where I want to be."
Despite having to recover from the injury, Watson feels as if he is ahead of where he was this time last year.
In 2017, Watson was selected No. 12 overall by the Texans and participated in the off-season program. During his second off-season in the NFL, his experience from the past year is paying dividends now.
"I'm light years away from where I was last year coming in," Watson said. "Just a rookie knowing what I knew from college and what I …read more
Source:: Sportsnet.ca
(Visited 1 times, 1 visits today)