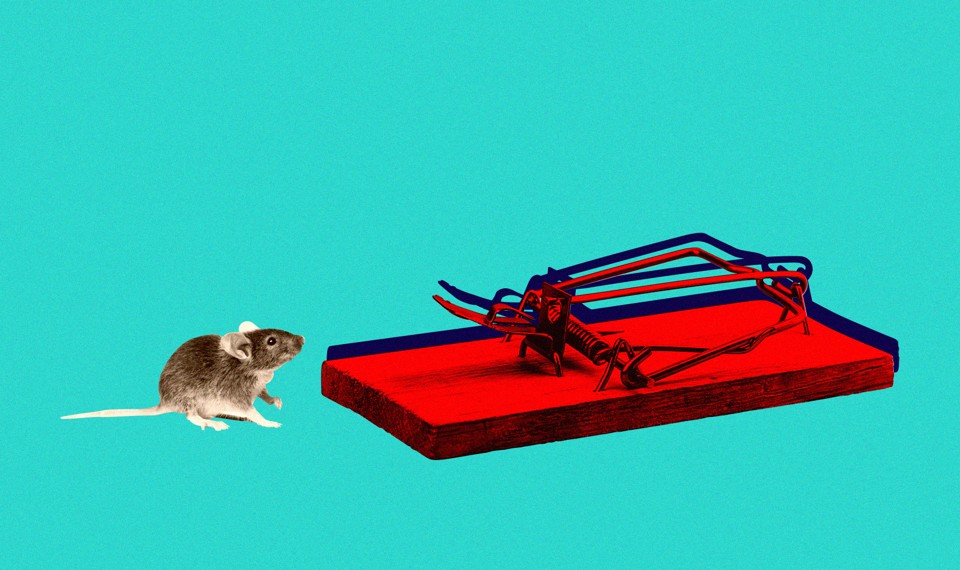 Peter, aged 3, was scared of rabbits. So Mary Cover Jones kept bringing him rabbits.
At first, she'd take a caged rabbit up to Peter, while he ate some candy and played with other children. At first, Peter was terrified by the mere presence of a rabbit in the same room. But soon, he allowed the animal to get closer—12 feet, then four, then three. Eventually, Peter was happy for rabbits to nibble his fingers. "The case of Peter illustrates how a fear may be removed under laboratory conditions," Cover Jones wrote in 1924.
Cover Jones is now recognized as the "mother of behavioral therapy." Her observations laid the groundwork for what would become known as exposure therapy—the practice of getting people to overcome their fears by facing them in controlled settings.
A century later, neuroscientists can watch how the act of facing one's fears actually plays out inside the brain. Using gene-engineering tools, they can label the exact neurons in a mouse's brain that store a specific fearful memory. Then, they can watch what happens when the rodent recalls those experiences.
By doing this, Ossama Khalaf from the Swiss Federal Institute of Technology in Lausanne showed that the extinction of fear depends on reactivating the neurons that encode it. A mouse has to re-experience a deep-rooted fear if it is to lose it.
When someone encounters a new experience—say, a terrifying rabbit—groups of neurons in their brain fire together, the connections between them become stronger, and molecules accumulate at the places where neurons meet. Many scientists believe that these preserved patterns of strengthened connections are the literal stuff of memories—the physical representations of the things we remember. These connected neuron groups are called engrams.
When people bring up old memories, the engram neurons fire up again. They also enter a brief period …read more
Source:: The Atlantic – Best of
(Visited 1 times, 1 visits today)