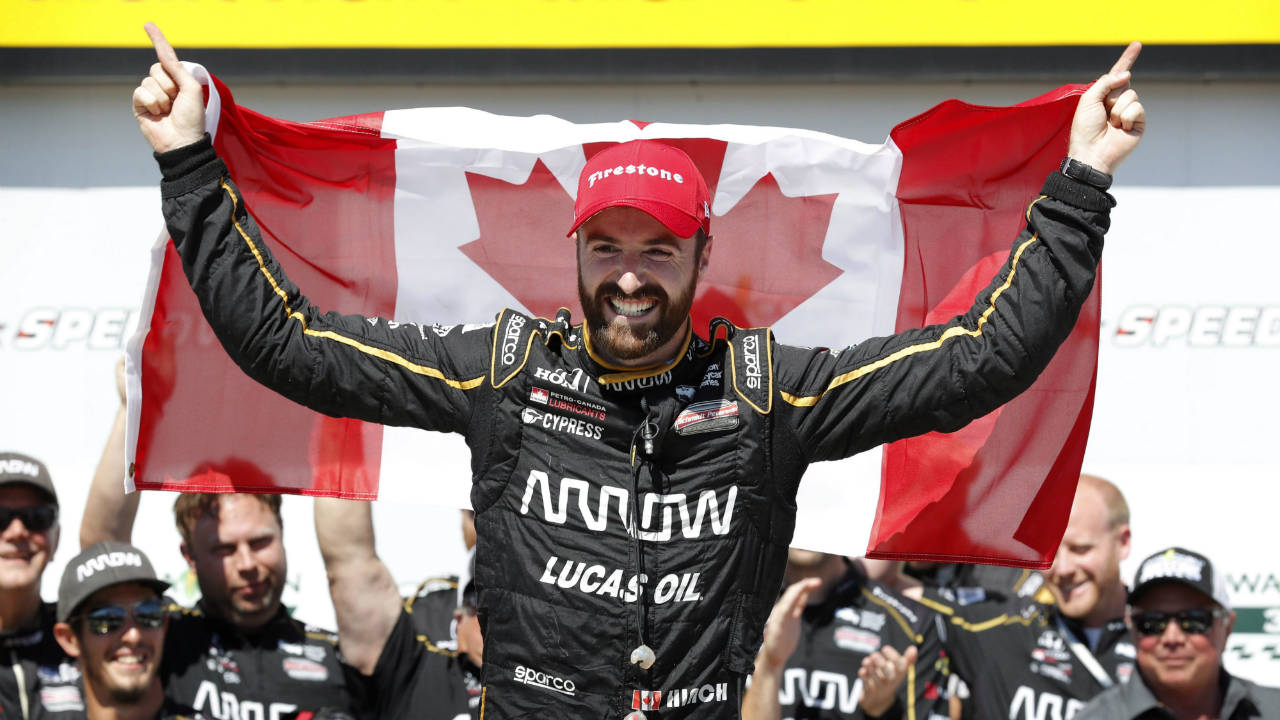 TORONTO — If everything falls into place at his home track, James Hinchcliffe could take the checkered flag on back-to-back weekends.
The Oakville, Ont., native heads into the Honda Indy in Toronto this weekend fresh off a come-from-behind victory over Josef Newgarden at the Iowa Corn 300 on Sunday.
Newgarden — the defending champion at the upcoming 2.84-kilometre race at Exhibition Place — led for 229 of the 300 laps before Hinchcliffe made a move and capitalized on the American getting stuck in lapped traffic at the Iowa Speedway. Newgarden finished fourth.
Despite carrying the momentum of his first victory of the season, the Schmidt-Peterson Motorsports driver is cautious about his odds of unseating Newgarden and breaking through in Toronto after two straight years of third-place finishes.
But Hinchcliffe believes he and his team have what it takes to seize on an opportunity, much like his result in Iowa.
"You have to go in with that mindset," the 31-year-old said in a phone interview Sunday.
"It takes a thousand factors going just right to win one of these races, so every weekend we go into the race thinking, 'we've got a shot,"' said Hinchcliffe, adding that IndyCar's new aero kits have added another unknown as they've behaved differently on each course.
Hinchcliffe admitted he didn't even consider the possibility of overtaking Newgarden on Sunday.
"Honestly, we were just kind of racing for second. We didn't think we had anything for Josef, he just had such a hooked-up car. But in the last stop the guys made a change and our car really just came alive," he said.
"And to be able to catch up to him and put the pass on him, even at that point, I was fully expecting a tight race because he had been so quick. I figured we'd probably pass each …read more
Source:: Sportsnet.ca
(Visited 1 times, 1 visits today)