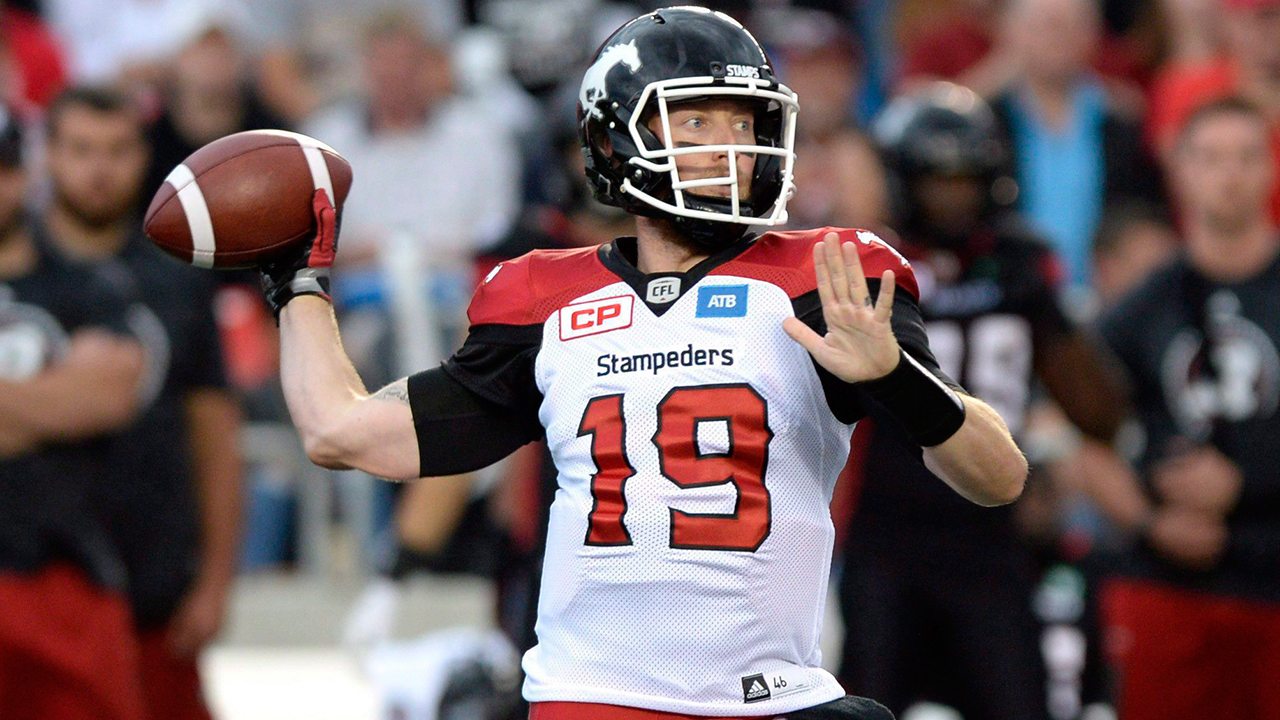 OTTAWA — He only played half the game, but it was enough for Bo Levi Mitchell to pick up his 60th career CFL win as his Calgary Stampeders beat the Ottawa Redblacks 27-3.
Mitchell left the game late in the second quarter with what appeared to be a right knee injury after taking a hit from Danny Mason, who was given a roughing-the-passer penalty on the play. But there was a good sign as he was visible on the sidelines in the second half still in uniform. Mitchell was 16 for 21 for 166 yards and one touchdown when he left for the locker room.
Nick Arbuckle finished the game for the Stampeders, going 8 for 14 for 84 yards and one TD.
Ottawa starter Trevor Harris was 14 for 22 for 111 yards and two interceptions.
The Redblacks also used Dominique Davis and Danny Collins at QB, but neither was very successful. Combined the three QB's had three interceptions and two fumbles.
Calgary seemed to put the game away before the break as it held a 20-0 lead after two quarters.
Ottawa opened the second half with a solid drive that put it on the one-yard line, giving the 22,103 on hand some hope, but a procedure penalty pushed the Redblacks back to the six and they were unable to complete the drive — settling for an 11-yard field goal to trail 20-3.
Arbuckle was able to add to the rout when he found Lemar Durant in the end zone early in the fourth quarter for a 12-yard touchdown making it 27-3.
The Redblacks struggled heavily in …read more
Source:: Sportsnet.ca
(Visited 1 times, 1 visits today)