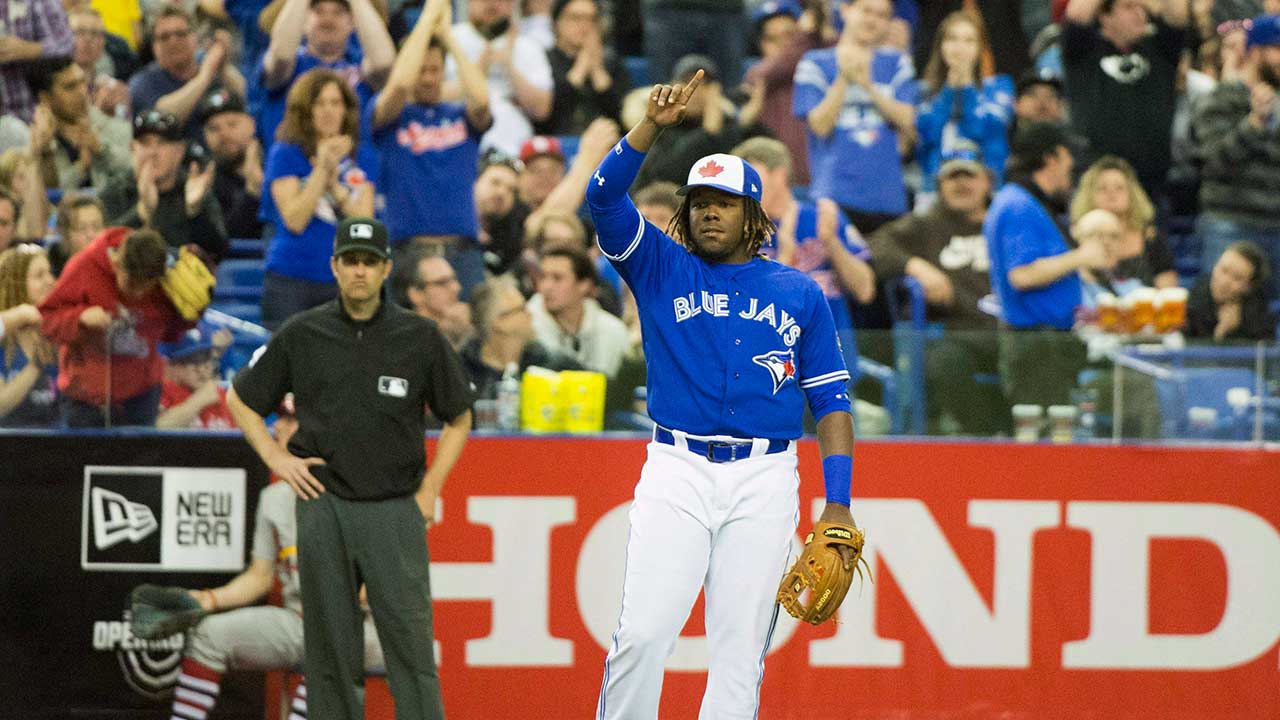 The Toronto Blue Jays don't want to overload Vladimir Guerrero Jr. with challenges as he returns from a knee injury, so as a result, his promotion to triple-A Buffalo might have to wait, according to Ben Cherington, vice president of baseball operations.
"The way we'd think about it, prior to the injury, he was doing things where it would be reasonable for someone to suggest or ask the question, 'Is it time to move to Buffalo because his performance is so good?'" Cherington said during Prime Time Sports on Thursday afternoon. "Now, we just have to make sure he is at the best position possible, physically, mentally, before we make that move."
"He may spend some time in [double-A] New Hampshire as he works through that," Cherington added. "We just want to make sure he's in the best possible position before he's introduced to a new challenge, which would be moving up to a new level."
The Toronto Sun reported earlier this week that Guerrero would be promoted directly to Buffalo upon his return.
Guerrero, who sustained the injury in early June, has been recovering in Florida for most of the past month. He's progressing well and is inching closer toward playing rehab games in the Gulf Coast League "any day now," Cherington told host Bob McCown on Sportsnet 590 The Fan.
"From there, there will be a progression. He'll have to clear some hurdles there, he'll have to get built up to nine innings. Some of that will be as [designated hitter] and then he'll get in at third base and then he'll have to play nine innings back to back. There will be a series of things he has to do."
Prior to his injury, the 19-year-old was batting .407/.457/.667 with 11 homers and 20 walks …read more
Source:: Sportsnet.ca
(Visited 2 times, 1 visits today)