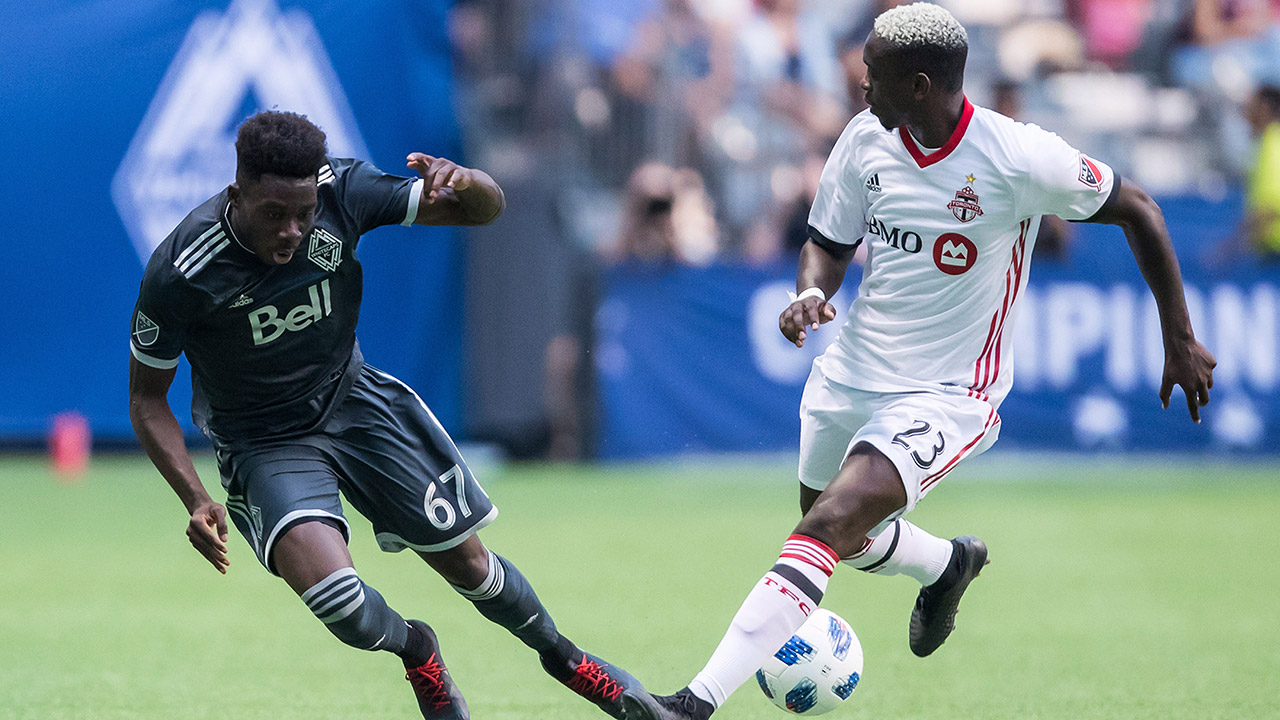 Every Thursday/Friday, Sportsnet.ca will chat with Sportsnet 650 radio commentator Dan Riccio about the big stories and issues surrounding the Vancouver Whitecaps.
SN: What did you make on Wednesday night's 2-2 draw against Toronto FC in the first leg of the Canadian Championship final?
RICCIO: It's easy to complain about the circumstances of the match for Vancouver. Felipe's red card was questionable at best, and Doneil Henry's own-goal will be front and centre in Caroline Szwed's "Misplays of the Month" on Sportsnet. But you make your own luck in this game. Vancouver has allowed at least two goals in 16 games this season across all competitions.
What happened on Wednesday night isn't a one off, it is exactly what has plagued this Vancouver side all year. As I've said in the past, if you fix this defence, then you have the makings of a strong team. But until then? This team will remain on the outside of the playoff picture. The Whitecaps were at their counterattacking best on Wednesday night and they still have a mountain to climb if they are going to lift the Voyageurs Cup next week in Toronto. They are running out of time to sort these issues out.
How much will Vancouver miss the suspended Felipe for next week's second leg in Toronto?
Felipe may not seem like a big loss to many, but he's an integral part of everything Vancouver does on the field. He is the main distributor on a team that doesn't have many in midfield. He completes nearly 50 passes per match in MLS. For comparison, Efrain Juarez sits at 33 as the next closest Vancouver midfielder.
Felipe also plays that role of agitator very well, and the Whitecaps are going to miss that dearly in a road …read more
Source:: Sportsnet.ca
(Visited 1 times, 1 visits today)