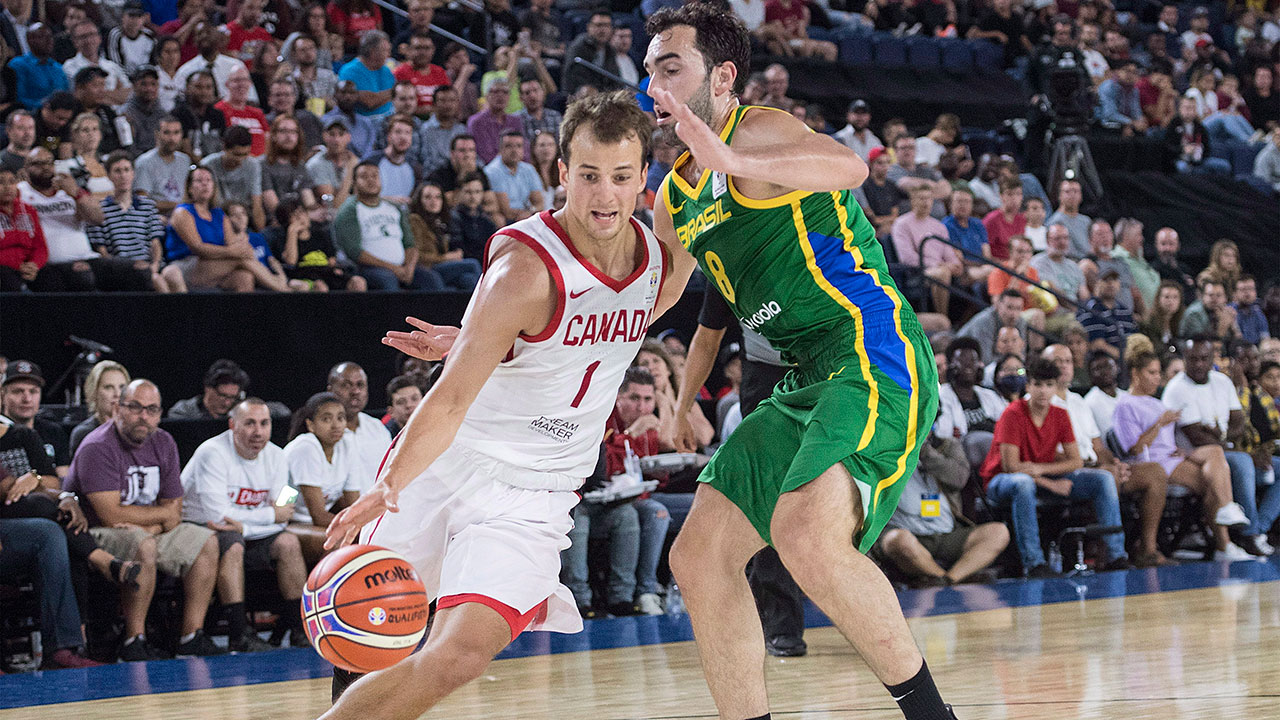 A year from now, if all goes according to plan, the Canadian men's senior national team will be en route home from Beijing, China as medal winners at a major global basketball competition for the first time since winning silver at the 1936 Olympics, when they played outdoors on dirt courts in the rain.
Should they pull it off, it will be due in large measure to the efforts of Canada's swelling numbers of NBA players – the likes of Kelly Olynyk, Tristan Thompson, Cory Joseph, Jamal Murray, Dwight Powell and the list goes on.
And while you never say never, it's almost certain Joel Friesen-Latty – a Canadian pro who works several rungs below the NBA and its million-dollar contracts and private air travel — won't be on that team.
But that doesn't mean the 28-year-old won't have a piece of that medal, or the respect of his higher-profile countrymen.
On Monday night in Valdivia, Chile, Friesen-Latty will step on the floor and represent Canada for the first time in his career, having travelled day and night to do it, and he couldn't be more excited about the prospect. The goal will be to improve Canada's qualifying mark to 7-1, keeping them in first place in their pool and furthering their chances of being one of the seven teams (with 12 remaining in the competition) that will advance from the Americas to the World Cup.
"It's a huge honour, right?" he said while training in Montreal before leaving for Chile. "Everything I've done [as a player] has been in Canada so to represent the country this way with this group of guys and this level of talent and the coaching staff [will be] a great experience for me."
It's an experience made possible – and necessary – by FIBA's decision to change their World Cup …read more
Source:: Sportsnet.ca
(Visited 2 times, 1 visits today)