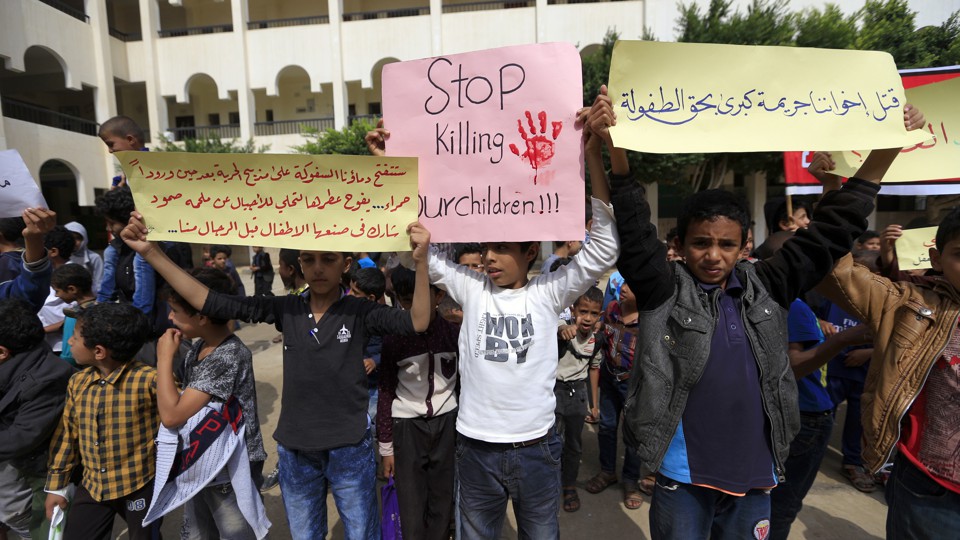 As the consensus grows that Saudi journalist Jamal Khashoggi was murdered inside the Saudi consulate in Istanbul, there's been a growing backlash to the regime in Riyadh.
High-profile luminaries and media and business sponsors are bailing on Saudi initiatives and on a major upcoming investment conference in Riyadh. Thomas Friedman, who wrote a gushing endorsement of Saudi Crown Prince Mohammed bin Salman last year, walked it back, a bit. Even Turkish President Recep Tayyip Erdogan, no friend of press freedom or civil society, is pressing the kingdom.
[Read: The growing crisis over a Saudi journalist's disappearance]
Yet the United States government remains markedly reticent. First, President Donald Trump pleaded ignorance. "I know nothing right now," he said Tuesday. "I know what everybody else knows—nothing." He added, "I don't like hearing about it, and hopefully that will sort itself out," as though as president of the United States, a key Saudi ally, he had no way to push for new information, and no role in the matter sorting itself out.
Since then, the administration has backed away from even that soft stance. On Thursday, Trump took pains to emphasize that Khashoggi, a permanent U.S. resident, was not a citizen. "It's in Turkey, and it's not a citizen, as I understand it," he said, and added later, "Again, this took place in Turkey, and to the best of our knowledge, Khashoggi is not a United States citizen. Is that right?"
Then on Friday, Treasury Secretary Steven Mnuchin told CNBC he plans to attend the conference in Saudi Arabia later this month.
"We are concerned about what is the status of Mr. Khashoggi," Mnuchin said. "Although I haven't had direct conversation with the Saudis, I know other people within the executive branch have, and those discussions are underway. I am planning …read more
Source:: The Atlantic – Best of
(Visited 1 times, 1 visits today)