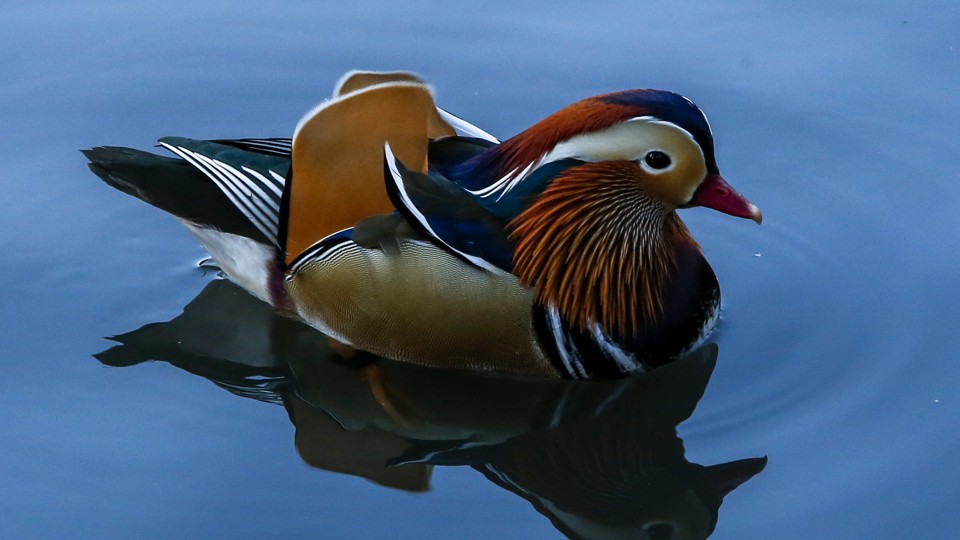 My colleague Marina Koren recently posted to social media: "Patiently waiting for the mandarin duck's wistful 'Why I Left New York' essay." Imagine my delight, some hours later, when this article submission came to me:
I remember now, with clarity that stirs the feathers of my nape, when New York began for me, but I cannot lay my bill upon the moment it ended.
It was autumn, and I landed on a pond in plumage which had seemed very smart on the forested edges of a river in eastern China, but seemed less smart already even some blocks from the couture of big city streets.
Of course it might have been some other city, might have been Tokyo or Manilla or even San Francisco. But because I am talking about myself I am talking New York. That first night, all I could do was think of the stories I would tell the female Mandarin duck I already knew I would not mate with this spring. "I could see the skyline of Brooklyn from my pond in Prospect Park," I would muse at the end of my travels.
As it turned out, the pond was in Central Park, and I would depart westward.
In retrospect, those days before I knew the location of my pond were happier than the ones that came later, when crowds began to line up, gawk, and tag me on Instagram. It is often said that New York is a city for only the very rich and the very poor. It is less often said that New York is a city only for the obscure or the very famous. But I was then in love with the city, the way you love a female at mating time, only to depart once the eggs hatch, leaving your mate to …read more
Source:: The Atlantic – Best of
(Visited 1 times, 1 visits today)