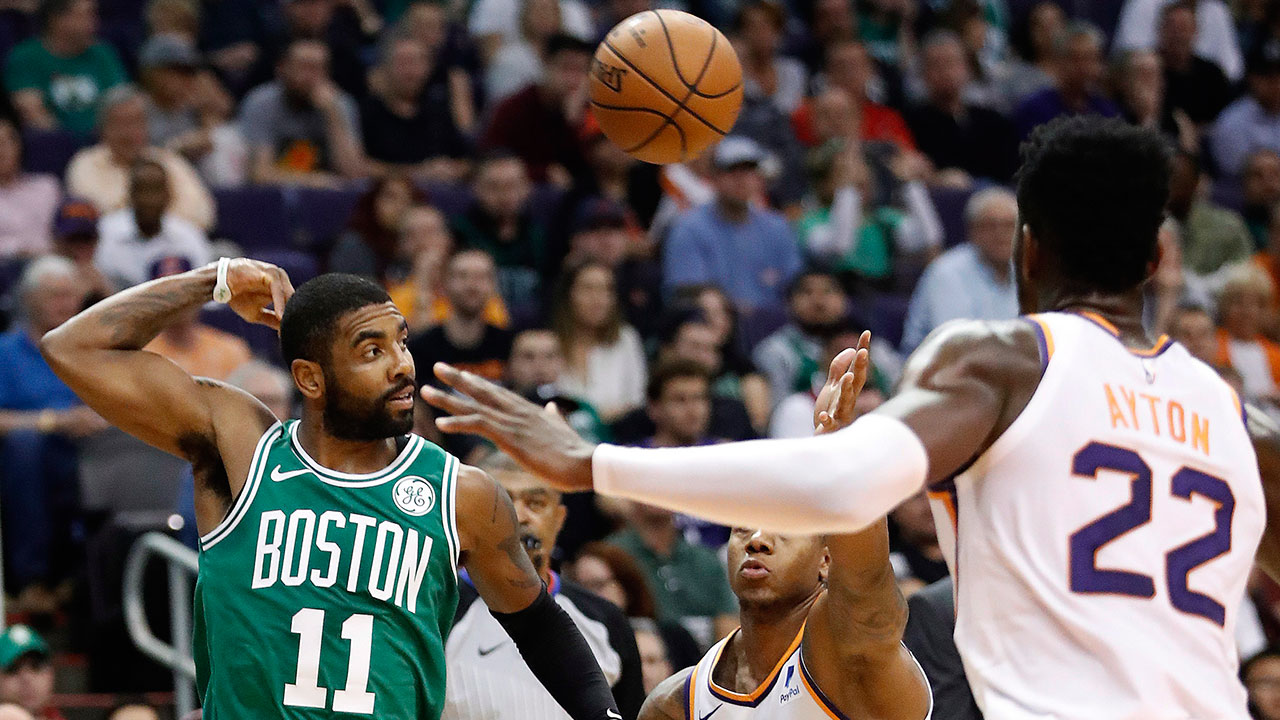 PHOENIX — Kyrie Irving scored 18 of his season-high 39 points in the fourth quarter and overtime, and the Boston Celtics rallied from a 22-point deficit for a 116-109 win over the Phoenix Suns on Thursday night.
Irving scored Boston's first six points in the extra period, and Marcus Morris finished with 17 against his former team — including the tying 3-pointer with 1.1 seconds left in regulation off a pass from Irving.
Morris hit from the top of the arc to tie it at 100. Jaylen Brown added 17 points, all after halftime, for the Celtics.
Devin Booker paced the Suns (2-9) with a season-high 38 points, and T.J. Warren had 29.
Booker scored 12 points in the fourth quarter but Phoenix couldn't hold onto a 15-point lead to begin the final period.
The Celtics ended a two-game skid, while the Suns have lost nine of 10.
Boston recovered from an ice cold start and won despite shooting 40.2 per cent from the field. The Celtics trailed by double digits for much of the second half until a furious late rally.
Suns rookie Deandre Ayton had 14 points and 10 rebounds.
Irving hit a 3 with 35.1 seconds to go in the fourth, then his steal led to Brown's layup that cut the Suns' lead to 98-97 with 7.3 seconds to play. Warren hit two free throws, then Morris took a pass from a double-teamed Irving for the tying 3.
Warren, starting for the first time since Oct. 31, scored 14 first-quarter points as the Suns took advantage of the Celtics' shooting woes. Phoenix …read more
Source:: Sportsnet.ca
(Visited 1 times, 1 visits today)