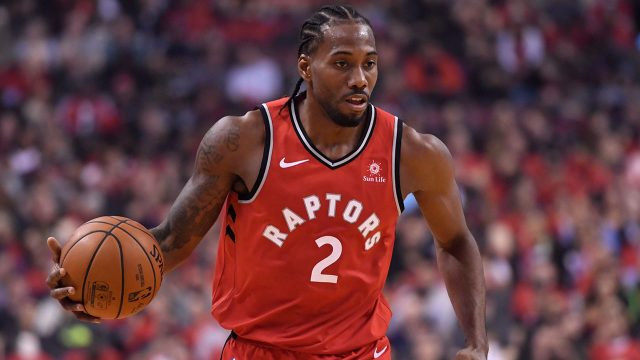 TORONTO – He can't hurt them anymore. LeBron James is gone. The nightmare is over.
There is nothing No. 23 can do to prevent the Toronto Raptors from reaching their destiny.
That was the case even before the Raptors casually put away a rather casual Los Angeles Lakers team Thursday that James is supposed to lead to the Promised Land but will have take a detour to get anywhere close.
James is still a monster and led all scorers with 29 points and added six assists and four rebounds in a 32—minute night that saw him pulled with two minutes to play having reached his minutes limit as the Raptors coasted home with a 111-98 win.
But as a Laker, the Raptors could only see him again in the NBA Finals and the Lakers aren't getting there. Not this year and it's worth wondering if they ever will given James will be 35 next season.
Stream Raptors basketball on Sportsnet NOW
Stream marquee NBA matchups from around the league, including over 40 Raptors games. Plus, get the NHL, MLB, Premier League, CHL and more.
For now, after a weird, trying season with more than its share of self-inflicted wounds – "it's been a grind," acknowledged Lakers head coach and semi-permanent hot-seat resident Luke Walton — Los Angeles is happy to play for a couple of extra lottery balls. James is on his his first-ever minutes restriction after missing 17 games with a groin injury earlier this year, and with the Lakers [31-37] having tumbled out of the playoff race, he isn't expected to play on the second half of a back-to-back in Chicago Friday.
He wasn't able to help the Lakers cut into a 90-84 Raptors lead in the fourth-quarter …read more
Source:: Sportsnet.ca
(Visited 3 times, 1 visits today)