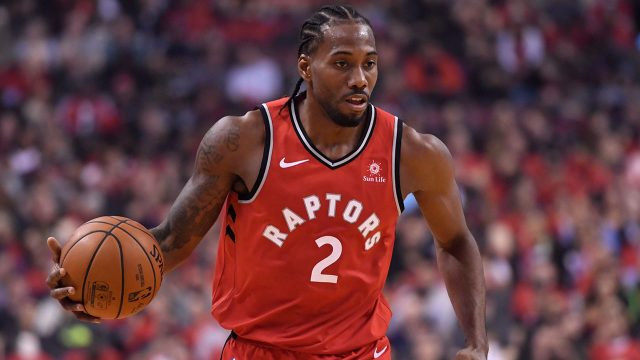 TORONTO — Kawhi Leonard scored 25 points as the Toronto Raptors defeated familiar foe LeBron James and the Los Angeles Lakers 111-98 on Thursday night.
Normal Powell added 20, while Pascal Siakam had 16 and Marc Gasol chipped in with 15 for the Raptors (49-20), who were missing both Kyle Lowry and Serge Ibaka.
James, who all but singlehandedly halted Toronto's playoff runs in their tracks the past three seasons with Cleveland, finished with 29 points for the Lakers (31-37). Alex Caruso added a career-high 16 points.
The Raptors were coming off arguably their ugliest game of the season, a 126-101 defeat in Cleveland on Monday that saw Ibaka slapped with a three-game suspension for fighting. Lowry also suffered an ankle injury in the loss.
The Lakers, meanwhile, arrived on the heels of a 123-107 win in Chicago, their first victory since Feb. 27. The Lakers, who are 11th in the Western Conference, overcame a 20-point deficit in the win.
Stream Raptors basketball on Sportsnet NOW
Stream marquee NBA matchups from around the league, including over 40 Raptors games. Plus, get the NHL, MLB, Premier League, CHL and more.
With injuries, Leonard's load management, new players, and continuous tinkering, coach Nick Nurse has used a revolving door of starting lineups this season.
Thursday's was another new one, with point guard Jeremy Lin getting the nod for the first time since he was acquired last month. And without a backup at the position, the Raptors played without a point guard for large chunks of the game.
Thursday's mixed bag of lineups didn't seem to faze the Raptors, who raced out to …read more
Source:: Sportsnet.ca
(Visited 1 times, 1 visits today)