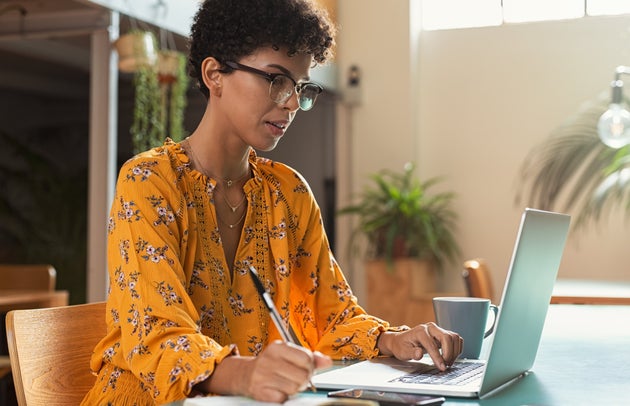 In December 2017, Joy Harden Bradford noticed there was a need among Black women for a place to unpack their lives and seek help for their mental wellness. So, she started a Google doc with the names of therapists who specialize in the unique needs of Black women.
"I spend a lot of time online and I catch these conversations over and over again about Black women looking for Black women therapists and I thought, 'There must be some way where we can organize this,'" Bradford, a clinical psychologist and podcast host, told HuffPost.
"So, I made a Google doc and put out a call on Twitter and Facebook saying, 'Hey, if you've had a good experience with a therapist and you're a Black woman, give me their name and I'll compile it into a list where other people can find them as well.'"
From that Google doc,
Joy Harden Bradford's brainchild has grown into a podcast, blog, booming social media network and one-stop shop for Black people of any gender to find a therapist that is right for them.
Therapy For Black Men
Similar to Therapy for Black Girls, Therapy for Black Men is a directory and social network dedicated to helping men and boys of colour find mental health guidance or professional support.
On the website, founder Vladimire Calixte shares that she founded the forum to break the stigma of Black men seeking mental health care: "In the Black community, Black men are told to be strong, walk it off, don't cry, and to man-up. With TherapyForBlackMen.org, you do not have to go on this journey alone."
The Friend Zone
"The Friend Zone" is a weekly podcast about all things mental health, mental wellness and mental hygiene ('cause who in the hell wants a musty …read more
Source:: The Huffington Post – Canada Music
(Visited 1 times, 1 visits today)