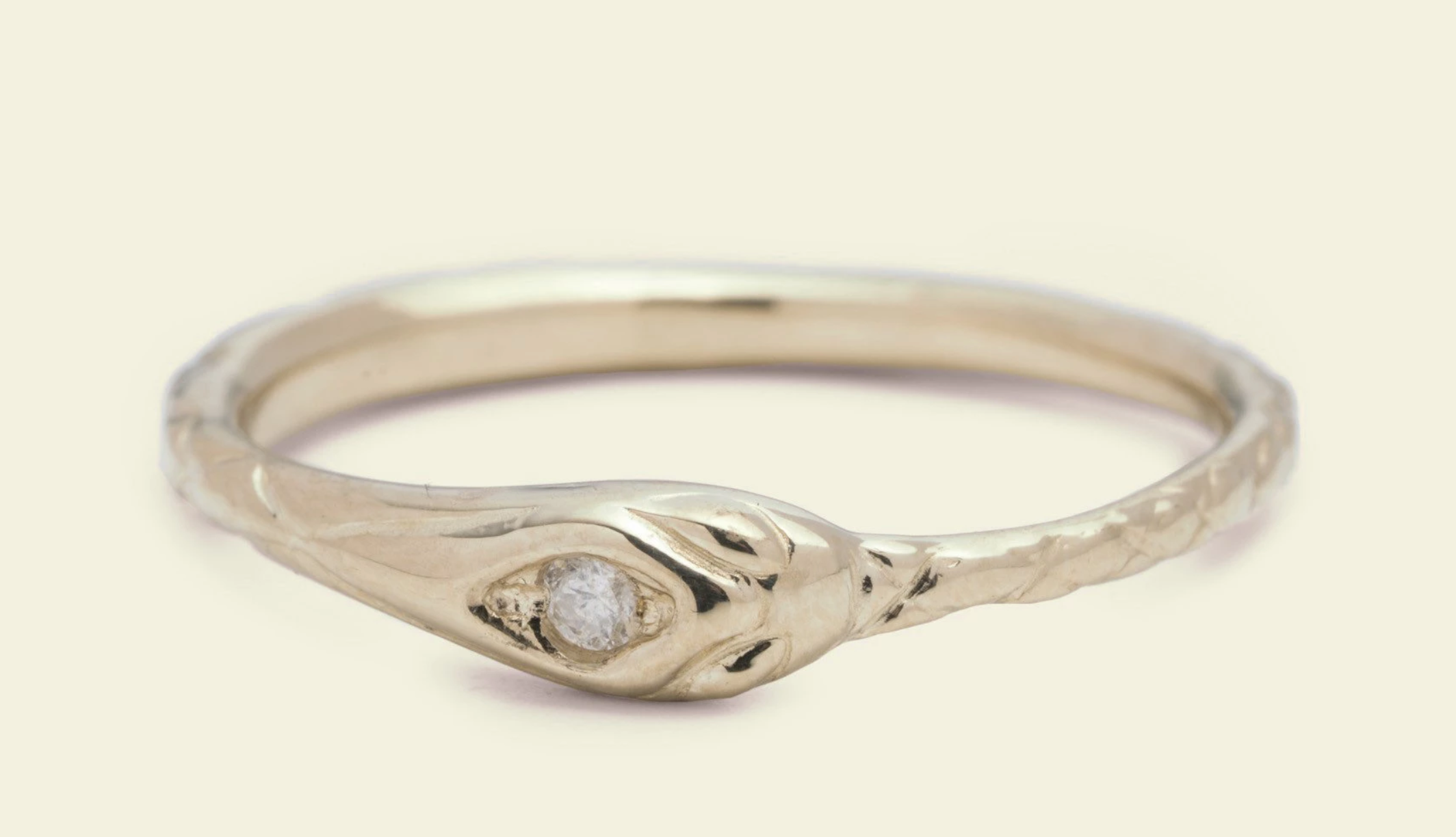 When it comes to gems the hidden ones are often stories, not stones. Welcome to Demystified, where we look beyond the jewelry box, past our closets, and into the depths of our most cherished possessions to reveal their cross-cultural significance.
Depending on who you ask, there's a layer of dynamic significance to be found beneath the scaled exterior of a snake motif. Taylor Swift would say her use of the slithery reptile is an act of requital. For Gucci's Alessandro Michele, it's a form of escapism — a wearable way of unleashing the animal within. It's this mutability, both in symbolism and in shape, that has made the snake an object of fascination throughout history. But if you come across one that's devouring its own tail known as the ouroboros, the connotation of this coiled creature is much more specific.
"The serpent is a symbol of mythological importance in almost every ancient culture: it symbolizes power, fertility, transformation, and protection," says jeweler Erica Weiner, who channeled the regenerative force of her own ouroboros ring even during childbirth despite warnings that it might need to be cut off (it wasn't). According to Weiner, this kind of decorative accessory is a timeless style that dates back to the 3,000-year-old tombs of Egypt. The elegant circularity of the ouroboros imitates the continual rhythm of the universe, and its association with eternal love has made it a popularly used design in mourning jewelry from the late 1700s throughout the 19th century (consider this Georgian enameled option on Weiner's site, which has an actual lock of human hair preserved below the snake's orbiting underbelly).
Gucci's gleaming reintroduction of …read more
Source:: Refinery29
(Visited 1 times, 1 visits today)