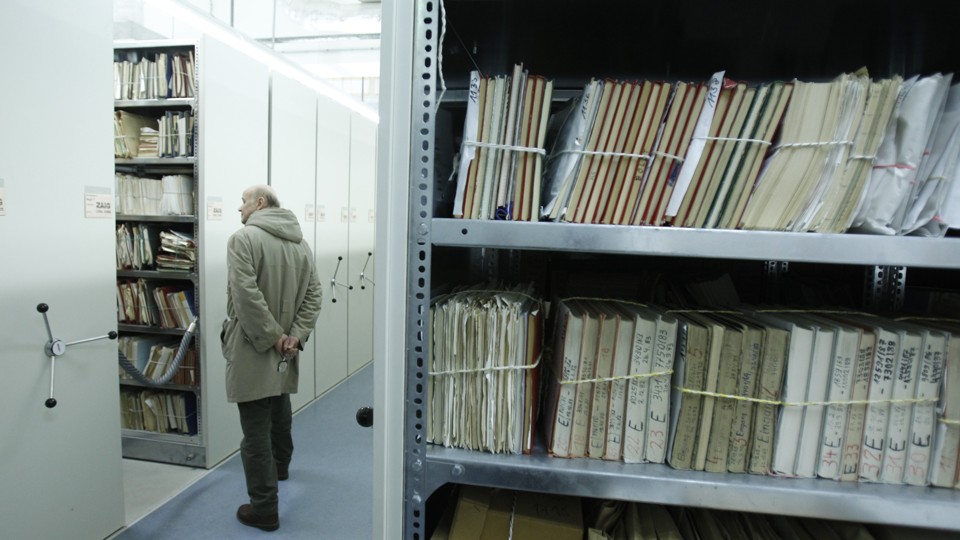 BERLIN—It has been 30 years since the fall of the Berlin Wall, but this group-therapy session for victims of the East German dictatorship still meets every two weeks. Seated at the table in a cozy room off a peaceful cobbled street is a tall, sturdily built man who wears a thick gold chain and heavy boots. It was his penchant for edgy dressing that first got him in trouble with the secret police: He refused to cut his hair and wear a government-approved scarf to school exams. To his left is a woman who also protested the state-administered school uniform. Opposite is a man who made the mistake of applying to leave the country.
Having become enemies of the state, they were all punished in various ways and spent time in prison. And they were all made aware that they were watched at all times.
These three were among millions of citizens of the former German Democratic Republic (GDR), a state that, until its collapse a year after the wall came down, went to extraordinary lengths to spy on and control its citizens. The Ministry for State Security—commonly known as the Stasi—wiretapped, bugged, and tracked citizens. It steamed open letters and drilled holes in walls. It had nearly 200,000 unofficial informers and hundreds of thousands more occasional sources providing information on their friends, neighbors, relatives, and colleagues. As the self-declared sword and shield regime, it aimed not merely to stamp out dissent, but to support a far-reaching propaganda machine in creating a new, perfect communist human being.
It was an unashamed police state, one in which extreme measures, even by authoritarian standards, were taken to curtail freedoms, until it finally fell and was subsumed into a newly reunified Germany. Yet the impact of the GDR's measures did not end …read more
Source:: The Atlantic – Best of
(Visited 1 times, 1 visits today)