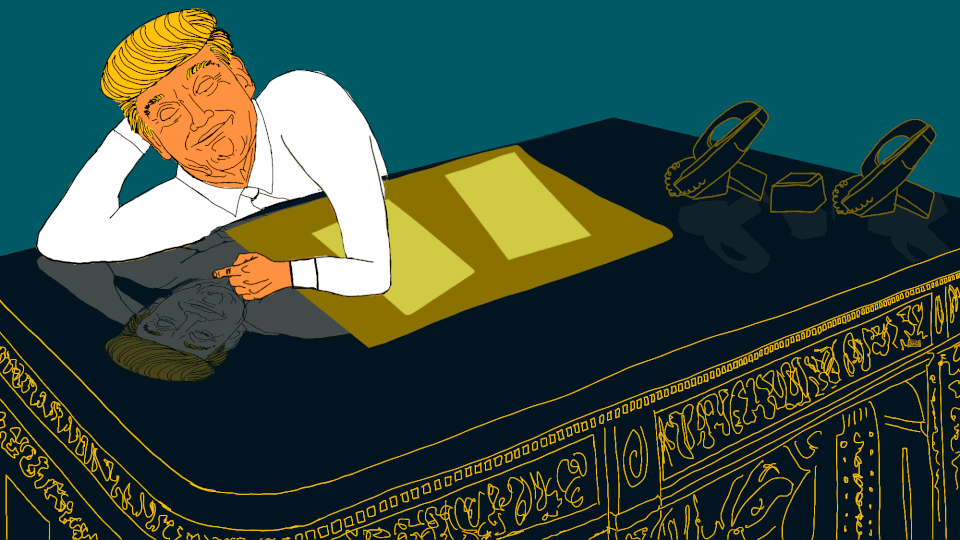 Senator Ted Cruz once described Donald Trump as "a narcissist at a level I don't think this country's ever seen." That characterization echoes what many psychological researchers and therapists have long concluded. Although the American Psychiatric Association strongly discourages mental-health professionals from assigning mental-illness labels to public figures, some clinicians have even suggested that President Trump has narcissistic personality disorder, or NPD. In a recent article in The Atlantic, George T. Conway III argued that Trump exhibits all the classic signs of NPD, and that for that reason, among others, he is unfit for office.
But Trump is stranger than any diagnostic category can convey. Narcissism is a psychological construct with profound implications for an individual's well-being and interpersonal relationships. Personality and social psychologists have done hundreds of studies examining narcissistic tendencies, revealing certain patterns of behavior and outcome. In some ways, Trump fits those patterns perfectly. But in at least one crucial respect, he deviates.
[Read: The mind of Donald Trump]
Back in June 2016, I wrote in this magazine about how narcissists "wear out their welcome":
Psychological research demonstrates that many narcissists come across as charming, witty, and charismatic upon initial acquaintance. They can attain high levels of popularity in the short term. As long as they prove to be successful and brilliant—like Steve Jobs—they may be able to weather criticism and retain their exalted status. But more often than not, narcissists wear out their welcome. Over time, people become annoyed, if not infuriated, by their self-centeredness. When narcissists begin to disappoint those they once dazzled, their descent can be especially precipitous. There is still truth in the ancient proverb: Pride goeth before the fall.
Nearly three years into Trump's presidency, how does this generalization about narcissism hold up for him? On the one hand, many of the …read more
Source:: The Atlantic – Best of
(Visited 3 times, 1 visits today)