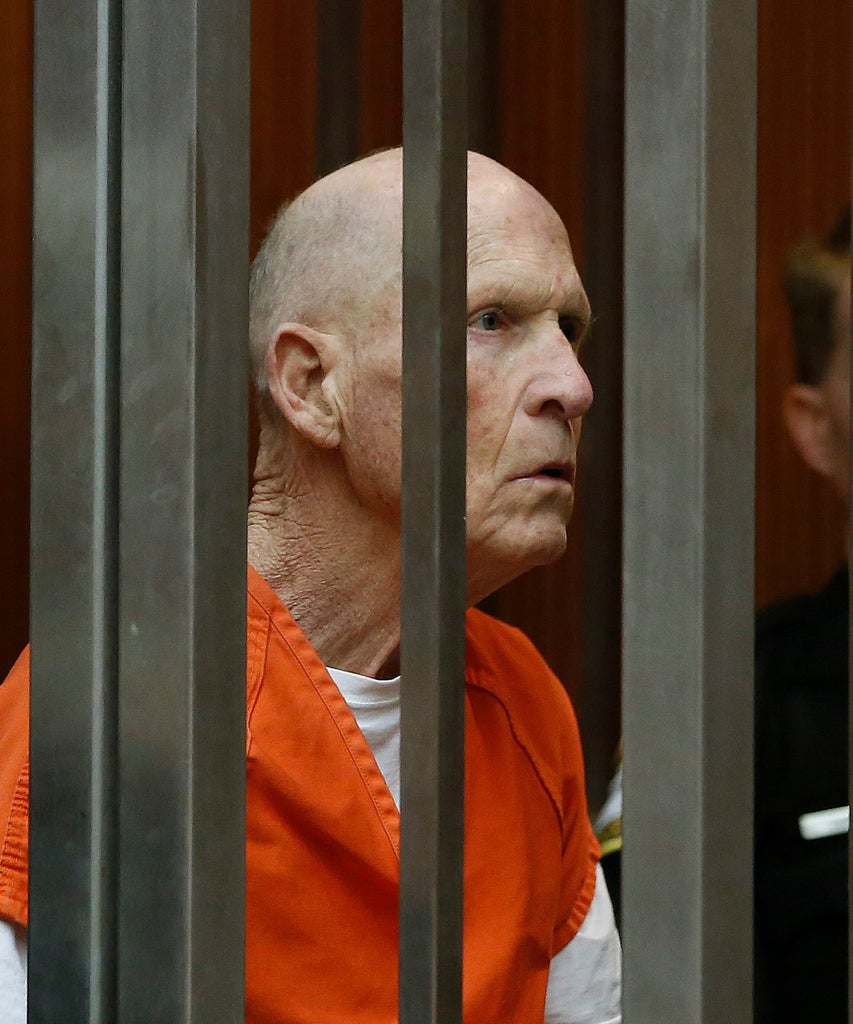 Mandatory Credit: Photo by Rich Pedroncelli/AP/Shutterstock (10197204d)
Joseph James DeAngelo, suspected of being the Golden State Killer, appears in Sacramento County Superior Court as prosecutors announce they will seek the death penalty if he is convicted in the case, in Sacramento, Calif. The move comes less than a month after Gov. Gavin Newsom announced a moratorium on executing any inmates on the nation's largest death row
Golden State Killer, Sacramento, USA – 10 Apr 2019
Joseph DeAngelo, the man believed to be the infamous Golden State Killer, pleaded guilty on Monday to multiple counts of murder as well as charges of rape, kidnapping, and robbery for crimes dating back to 1973-1986. DeAngelo's admission comes as part of a deal with prosecutors and California counties that will spare him the death penalty, the Washington Post reports. To date, the Golden State serial killer is one of the worst predators in history, committing a timeline of unsolved crimes that include rapes and burglaries across California.
An audience of survivors and their relatives, alongside Superior Court Judge Michael Bowman, gathered in Sacramento State University's Union Ballroom, which acted as the hearing's de facto courtroom in compliance with social distancing regulations. DeAngelo, now 74 and behind bars since 2018, has 13 charges of kidnapping with the intent of robbery against him and 13 murders pinned to his name. He pleaded guilty to one murder charge prior to the court's recess and expectedly the remainder of the charges when the court returned.
"The scope of Joseph DeAngelo's crime spree is simply staggering," Thien Ho, assistant chief deputy District Attorney for Sacramento County, said. Ho also described DeAngelo's self-admission in the waiting room when he was to be interviewing. He allegedly said, "I've done all those things, I've destroyed all their lives."
The Golden State Killer, …read more
Source:: Refinery29
(Visited 3 times, 1 visits today)