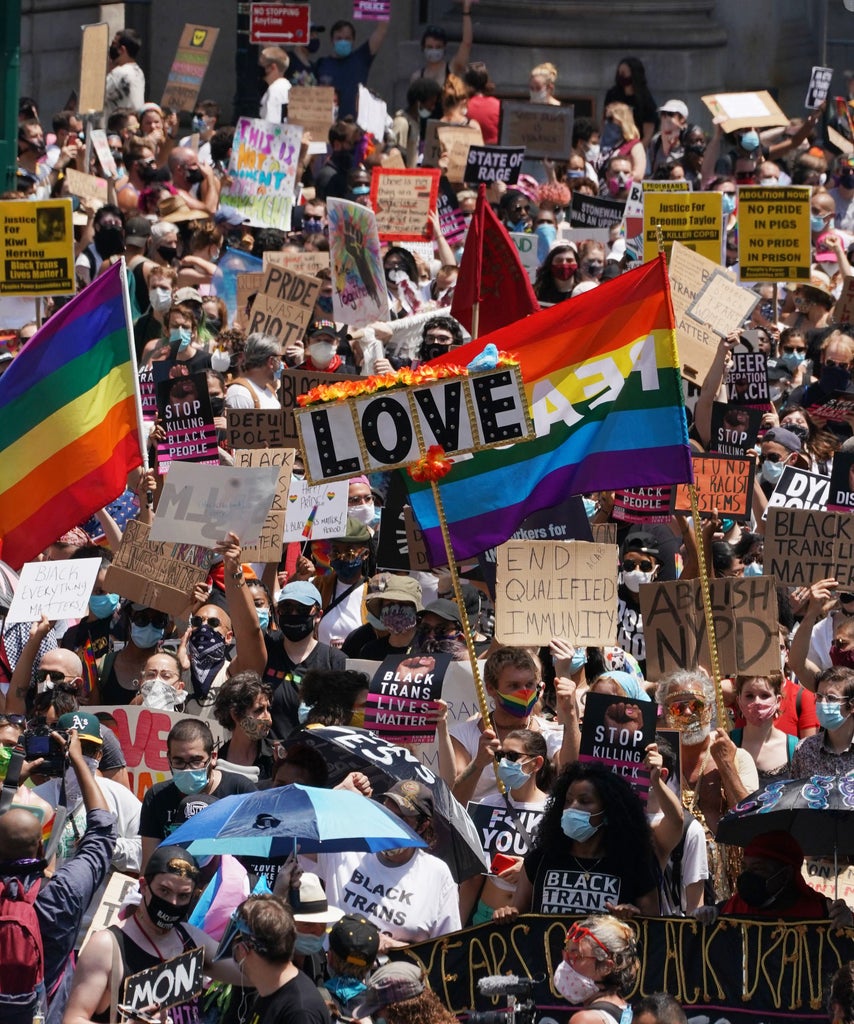 Pride Month holds a special place in the heart of New Yorkers on any given year, but this year especially — amid ongoing confrontations over police brutality across the country — these celebrations took on outsized meaning.
At Sunday evening's Queer Liberation March, Police clashed with protesters during on the 51st anniversary of the historic Stonewall Riots in New York City, unleashing a barrage of pepper spray and shoving terrified demonstrators who stood in their path.
Posts shared on social media show the moment where cops, who attempted to make arrests, resorted to violence and instead caused a packed crowd to panic and stampede in response to the chaos. In a livestream published on Facebook, protesters can be seen with fists raised in a peaceful show of solidarity, chanting "let them go" and attempting to intervene as officers cart off two individuals on graffiti charges related to the defacement of a police vehicle.
The violent dustup threatened to cause a "second Stonewall," said the man who published one Facebook livestream wrote, as a months-long, nationwide standoff with police over the brutality they disproportionately inflict on minority groups threatened to boil over into a full-on riot. "When we saw the eruption of protests, we were reminded of AIDS-era activism," Jon Carter, a member of the Reclaim Pride coalition that helped found the Queer Liberation March, told The Daily Beast. "There are times when physical presence in the streets speaks volumes."
"As we marched toward Washington Square Park at the end of the event, I saw New York Police Department (NYPD) officers push people down and beat them in the street, a painful echo of history," Lucy …read more
Source:: Refinery29
(Visited 1 times, 1 visits today)