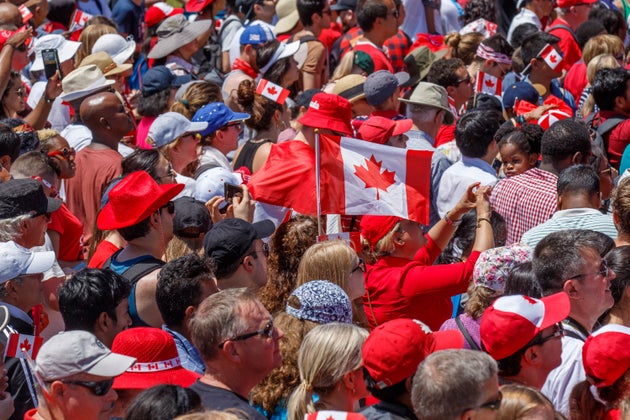 July 1 is a national holiday in a country that doesn't always agree on all that much. Most people get the day off work. In non-pandemic years, there are Canada Day parties and BBQs and specialty beers and discounts at furniture stores. It's a day to think about the freedoms we have in this country. It's also a day that celebrates genocide.
Reconciling those ideas is something Canadians struggle to do at all times of the year, and have for generations. But this year, three years after the Canada 150 conversation, it feels like it's taking an even more urgent hold. Anti-Black and anti-Indigenous violence, which happen constantly, are impossible to ignore.
RELATED
Anti-Canada Day Events Urge Rethink Of Colonial, Anti-Black Histories
When I was little, I loved celebrating Canada Day. My parents would help me put temporary maple leaf tattoos on my hands on arms, sometimes on my cheek. We got to play outside all day. In the evening, we would walk down to the park by the water to watch the fireworks. I was such a scaredy cat as a kid that I would sometimes watch wearing earmuffs to protect myself from the loud noises, an incongruous accessory on a humid July night.
Like a lot of white people, I didn't grow up particularly aware of racism. We didn't learn much about colonialism at school. I knew there was Mohawk territory across the lake from the Montreal suburb where I watched those fireworks, but I didn't particularly know what that meant.
I never thought about what it might feel like for the people living there, to …read more
Source:: The Huffington Post – Canada Music
(Visited 1 times, 1 visits today)