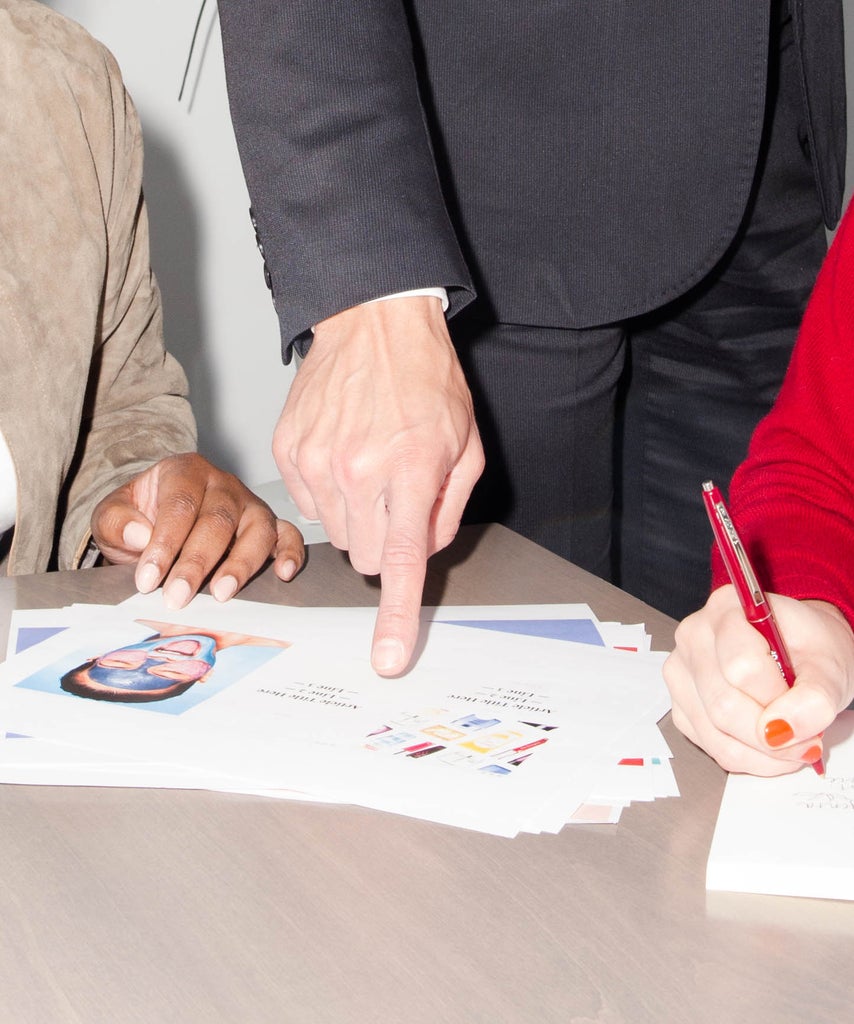 With Black Lives Matter protests ongoing across the country, many workplaces have been renewing their commitment to diversity and inclusion — and saying that this time, they're serious. Former and current employees of many companies, including Refinery29, have come forward to relay exactly how those institutions failed to uphold a commitment to diversity and support their Black employees. Before Refinery29 was purchased by Vice Media Group in November of 2019, only one executive among eight was a person of color — the company's CFO, an Asian woman. Earlier this month, Vice Media Group committed to 50% BIPOC managers by 2024, but has not made a public statement regarding executive leadership.
But why has it taken so long for anti-Black workplaces to be considered an emergency, rather than the standard? By treating diversity as a "nice-to-have" — almost as a generosity to POC — rather than a "must-have," businesses aren't just being racist. They're undermining their ability to operate.
Despite outward-facing support for diversity, the numbers across corporate workplaces — especially at leadership levels — show that Black representation has been tokenistic, with nowhere close to proportionate representation of Black employees in top-level roles. Black and other non-white professionals who are the only representative of their race among peers at work deal with all the stress of being the token with none of the resources to ensure their perspective is heard and implemented. Tokenism is a PR move.
The Center for Talent Innovation released a study at the end of last year showing the big, damning picture of where Black professionals stand within the corporate hierarchy. Among executive and senior-level officials and managers, only 3.2% are Black, despite Black people comprising about 13.4% of the U.S. population. The Fortune 500 list also makes it crystal-clear who in America gets …read more
Source:: Refinery29
(Visited 1 times, 1 visits today)