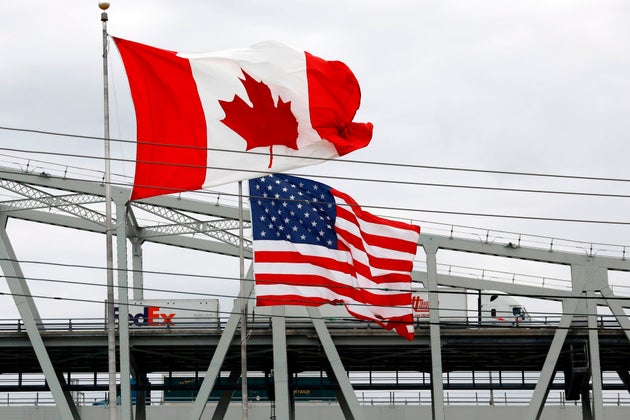 OTTAWA — Canadian and American border agents are not seeing the same trends in the wake of the closure that has stopped all non-essential travel between the two countries since March 21 because of the COVID-19 pandemic.
More than 2,100 people were turned away attempting to enter America at land border between March and June, according to numbers provided by the U.S. Customs and Border Protection.
Canadian border agents, meanwhile, have been a bit busier turning away Americans travellers.
According to the Canada Border Services Agency (CBSA), more than 6,000 travellers were denied entry into Canada at land, rail, and marine ports between March 22 and July 22.
Eighty-nine per cent of those travellers were Americans who wanted to enter Canada for tourism/sightseeing, recreation, and non-essential shopping reasons, the CBSA said.
Watch: Njoo says vast COVID-19 disparity a problem for Canada-U.S. travel. Story continues below video.
Before the border lockdown, .
The death toll in the U.S. has outpaced the rate in Canada, where COVID-19 has been linked to the 8,929 deaths as of Friday, according to the federal public health agency.
All of us in Canada, the general population, certainly public health officials are looking very carefully and with some alarm to what's happening in the U.S.Howard Njoo, deputy chief public health officer
America's response to the pandemic has been criticized by health officials around the world for lacking coordination in leadership in containing the highly transmissible virus.
Anthony Fauci, director of the National Institute of Allergy and Infectious Diseases, told the U.S. House oversight and reform committee on the coronavirus pandemic Friday that a "diversity in response" from different states has led the country to its current situation.
His Canadian counterpart, Deputy Chief Public Health Officer Howard Njoo, called spikes in cases across the U.S. after a rush to reopen economies a "cautionary tale."
"All …read more
Source:: The Huffington Post – Canada Music
(Visited 1 times, 1 visits today)