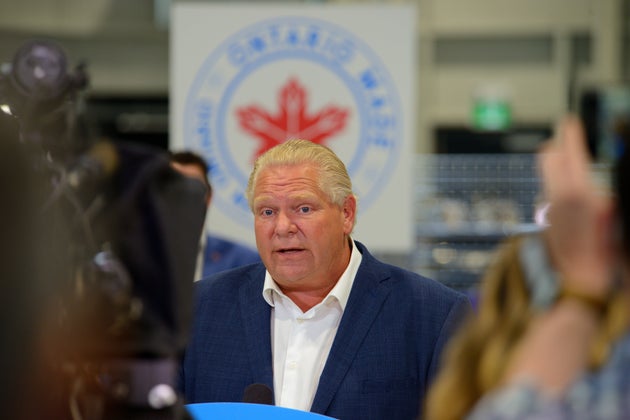 TORONTO — Premier Doug Ford is promising to expand access to COVID-19 testing and "severe" punishment for people breaking public health rules during social gatherings as his government tries to address a recent increase in virus rates in communities across the province.
Ford said Wednesday that the province expects to strike a deal with thousands of pharmacies across Ontario that will allow them to provide COVID-19 testing to asymptomatic people, relieving the burden on the current 148 assessment centres which have seen hours' long line ups for their services for days.
He said the current assessment centres — many of which are run by hospitals — will soon focus on testing symptomatic people once pharmacies start offering the service.
Ford also pledged a tightening of public health guidelines around social gatherings — and stiff fines for those who break the rules — as health officials blame the events for contributing to an increase in daily case counts.
"There's going to be some severe fines for people who want to ignore the regulations," Ford said. "They're going to be the highest (fines) in the country and they're going to be under provincial jurisdiction … so we'll make sure that there is follow through."
Along with fines, the government is expected to rollback the current limit on social gatherings which allows 50 people to gather indoors and 100 outdoors.
Ontario's co-ordinator of the provincial outbreak response, Dr. Dirk Huyer, acknowledged there has been confusion about the rules. Even in these gatherings, public health guidelines like maintaining physical distancing and masking when that is not possible must be maintained, he said.
"When you're having other people over you're also sharing their social groups," he said.
Ontario reported 315 new cases of COVID-19 on Wednesday, and two new deaths from the virus. In recent weeks, the province has seen an increase in case levels not …read more
Source:: The Huffington Post – Canada Music
(Visited 1 times, 1 visits today)