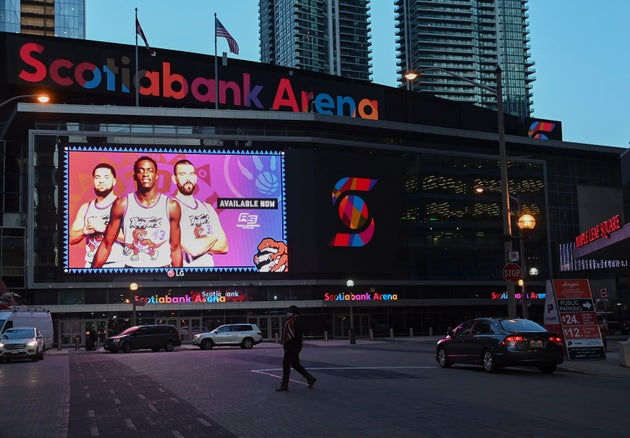 TORONTO — Masai Ujiri and the Toronto Raptors boast about having one of the best fan bases in the league. 
But due to COVID-19, it's going to be a long-distance love affair for now.
The Raptors will start their season playing home games in Tampa, Fla., next month after being unable to come to an agreement with the federal government to play at Scotiabank Arena during the global pandemic.
Ujiri said the current public health situation facing Canadians, combined with the team's urgent need to find a place to play, led to the decision to announce Tampa as a temporary home.
"So we'll be away from our home and our fans for now," the Raptors president said in a statement. "They say absence makes the heart grow fonder. I'm not sure that's possible for us — we love Toronto and Canada, and we know we have the best fans in the NBA. For now, I'll ask you to cheer for us from afar, and we'll look forward to the day we are all together again."
A statement from Health Minister Patty Hajdu's office said the decision was made based on advice from the Public Health Agency of Canada. The office says it will continue its dialogue with the Raptors.
"The resumption of sports events in Canada must be undertaken in adherence to Canada's plan to mitigate the importation and spread of COVID-19," the statement said. "Like other countries, Canada is working on plans for a measured resumption of sports, including, both professional and amateur sporting events."
The Raptors had hoped to start the 2020-21 campaign at home despite rising numbers of COVID-19 cases at home and in the United States. But the decision was written in the spikes in cases, the Canadian government's restrictions around cross-border travel and the mandatory 14-day quarantine for people entering Canada.
It proved …read more
Source:: The Huffington Post – Canada Sports
(Visited 1 times, 1 visits today)